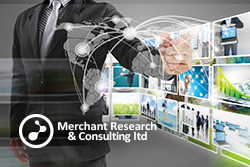 London, UK (PRWEB) September 26, 2012
Forecasts say the global aluminium market will be worth USD 112.3 billion in 2012. This rise in the market value will mainly stem from the demand across transport and construction end-use sectors, which are altogether are likely to account for over half of the worldwide aluminium consumption in years to come.
The Asia-Pacific represents the largest regional market for aluminum worldwide, with China and India emerging as the key drivers of global growth in aluminium consumption. Europe, followed by the US, represents the second largest regional market globally.
Comprehensive aluminium industry analysis is presented in the topical study "Aluminium Market Review". The aluminium market report offers true insights into the market developments at the global, regional and country levels and covers detailed data on the past market conditions and statistics, present landscape and future projections.
The report takes an up-close look at aluminium production and consumption, demand and supply, pricing and trade dynamics. It includes profiles of the major market players and information on the key events within the industry. Future forecasts show the expected aluminium volumes and prices, market opportunities and challenges, trends and developments.
Report Details:
Aluminium Market Review
Published: March, 2012; monthly updates available
Pages: 163
http://mcgroup.co.uk/researches/aluminum
Report Contents:
DISCLAIMER
RESEARCH METHODOLOGY
1. WORLD ALUMINIUM MARKET
1.1. Aluminum in Global Industry
1.2. Aluminum Market Overview
1.3. Aluminum Prices
2. NORTH AMERICAN MARKET OF ALUMINIUM
2.1. USA
2.2. Canada
3. LATIN AMERICAN MARKET OF ALUMINIUM
3.1. Argentina
3.2. Brazil
3.3. Venezuela
4. EUROPEAN MARKET OF ALUMINIUM
4.1. European Union Market of Aluminum
4.1.1. France
4.1.2. Germany
4.1.3. Norway
4.1.4. Spain
4.1.5. United Kingdom
4.2. Non-EU Market of Aluminum
4.2.1. Iceland
4.3. CIS Market of Aluminum
4.3.1. Russia
5. ASIAN AND MIDDLE EAST MARKET OF ALUMINIUM
5.1. Bahrain
5.2. China
5.3. India
5.4. United Arab Emirates
6. AFRICAN MARKET OF ALUMINIUM
6.1. Mozambique
6.2. South Africa
7. OCEANIAN MARKET OF ALUMINIUM
7.1. Australia
7.2. New Zealand
8. FUTURE OUTLOOK (2012-2016)
LIST OF TABLES
"Aluminium Market Review" is incorporated into the catalogue "Metals", which also covers studies on Arsenic, Beryllium, Copper, Iron and Steel, Iron Ore, Lead, Mercury, Nickel, Silver, Titanium markets.