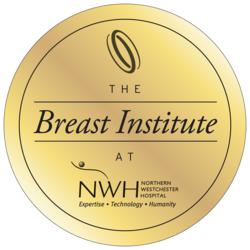 Westchester County, NY (PRWEB) September 26, 2012
On Thursday, October 18th, Dr. Michael L. Krychman will speak on his experience as a medical professional in helping survivors manage the impact of breast cancer on self esteem, while regaining sensuality and intimacy. This discussion was developed in cooperation between The Breast Institute at Northern Westchester Hospital and Support Connection.
This event is open to the public and is your opportunity to participate in a frank and open dialogue about some of the issues facing patients and their partners who have been impacted by cancer. This session will include information on a variety of topics such as:

Post-cancer menopause—How does this impact you?
Body image, sexual intimacy, and your relationship after cancer
What can you do? Resources for improving your experiences
Regaining your desire and sense of femininity
When: Thursday, October 18th from 7:00-8:00 PM
Where: NWH at Chappaqua Crossing (480 Bedford Road Chappaqua, NY 10514)
RSVP: Limited seating available. Please RSVP by Monday, October 15th by calling 914.666.1904
For more information, visit http://www.nwhBreastInstitute.org
About Michael L. Krychman, MDCM
Dr. Krychman is the executive director of the Southern California Center for Sexual Health and Survivorship Medicine and the medical director of sexual medicine at Hoag Hospital in Newport Beach, California. He formerly served as co-director of the Sexual Medicine and Rehabilitation Program at Memorial Sloan-Kettering Cancer Center and as an associate professor at Weill Cornell Medical School, both in New York City.
Dr. Krychman is a renowned researcher, author, and lecturer in the field of sexual medicine and is known both nationally and internationally for his research and work in the field of female sexual health and cancer survivorship. His clinical interests are diverse, ranging from chemotherapy-induced chemical dyspareunia to management of sexual dysfunction in cancer and non-cancer patients. His special interests include sexual pain disorders, loss of libido, and chronic medical illness and its impact on female sexual function, as well as breast cancer sexuality.
He has published numerous articles in peer-reviewed journals, served as a reviewer and editorial advisor for many publications, and authored several textbook chapters and books, including 100 Questions and Answers About Women's Sexual Wellness and Vitality: A Practical Guide for the Woman Seeking Sexual Fulfillment. He has been featured in The New York Times, U.S. News & World Report, The Wall Street Journal, Health magazine, and many other publications. He is also the scientific chair for the International Society for the Study of Women's Sexual Health (ISSWSH) annual conference for 2010 in St. Petersburg, Florida.
Fluent in French and English, Dr. Krychman obtained his doctorate in medicine and masters in surgery from McGill University Faculty of Medicine in Montreal, Canada, where he was named a "Great Distinction Medical Scholar" and completed his residency in the Department of Obstetrics and Gynecology at Cedars-Sinai Medical Center in Los Angeles, California.
About Northern Westchester Hospital
Northern Westchester Hospital (NWH) provides quality, patient-centered care that is close to home through the right combination of medical expertise, leading edge technology, and a commitment to humanity. Over 750 highly skilled physicians, state-of-the-art technology and professional staff of caregivers are all in place to ensure that you and your family receive treatment in a caring, respectful and nurturing environment.
NWH has established extensive internal quality measurements that surpass the standards defined by the Centers for Medicare & Medicaid Services (CMS) and the Hospital Quality Alliance (HQA) National Hospital Quality Measures. Our high quality standards help to ensure that the treatment you receive at NWH is among the best in the nation. For a complete list of our services, please visit http://www.nwhc.net.