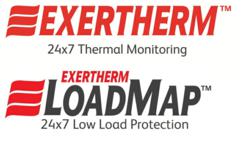 QHi add significant value to Asset Intregrity Management solutions, providing a continuous & up to date remote management solution to report on the integrity of your key electrical assets
London, UK (PRWEB UK) 28 September 2012
The QHi Group is rapidly deploying its Exertherm™ Continuous Thermal Monitoring solution to Oil & Gas projects globally. Exertherm™ provides significant benefits over periodic thermal imaging inspections; including increased uptime, improved Asset Integrity Management, reduction in maintenance activities, and ensuring greater levels of human and safety compliance through effective risk mitigation.
New Orders:
Ross Kennedy, CEO, currently leads the QHi-Group's development in this sector and has had recent success including…

Gasco – Abu Dhabi
Wheatstone – Australia
Gorgon – Australia
Petrobras – Brazil
TengizChevroil – Kazakhstan
…all delivered smoothly with a number of the global switchgear OEMs (Schneider, ABB, Siemens).
New team:
Following this success in the Oil & Gas industry, the QHi-Group is strengthening its focus by adding to its business development team and will now have Dan Thomas, Global Director of Operations, and Tony Mackenzie, Global Business Development Manager concentrating on developing relationships in the Middle East.
New solutions:
The recent addition of Exertherm LoadMap™ to the QHi solutions portfolio is changing the way an industry thinks about Asset Integrity Management.
Historically, mission critical switchgear and electrical infrastructures have been inspected whilst 'live', externally and with some form of thermographic inspection to indicate temperature rise within the panels.
However, it is accepted that thermographic inspections has some significant limitations to overcome, the skillset and knowledge of the thermographer, restricted/limited access to all of the critical joints.
As quoted by BSRIA "…The best results will invariably be obtained by removing panel covers, screens etc and inspecting live exposed components…" and the fact that it is a snapshot, two thermographic inspections per year equates to less than 0.002% of the year, in time.
In low voltage environments the risks associated with opening panels are generally regarded as too high, and in high voltage situations the risks are totally unacceptable, therefore it is difficult to achieve a high standard and accuracy of inspection.
New thinking:
These risks are removed with the launch of Exertherm™ and Exertherm LoadMap™, permanently installed inside the electrical switchgear monitoring the status and integrity of all critical joints and infrastructure 24x7, providing a safe, non-intrusive understanding of the health of your mission critical circuits, even at low operational loads.
By its nature the Oil & Gas industry operates in demanding and hazardous environments and the need for comprehensive and evolutionary Asset Integrity Management solutions is common knowledge. QHi add significant value to these AIM solutions through removing the need for intrusive 'live' maintenance activity and instead provide a continuous, and up to date remote management solution to report on the integrity of your key electrical assets.
About QHi-Group:
Operating globally from offices in the UK, Europe and the USA the QHi-Group provides a new approach to mission critical monitoring, delivering a comprehensive and unrivalled range of solutions from continuous thermal monitoring through to the management of complex energy systems…
Exertherm™ - the unique non-contact infrared continuous thermal monitoring system is now increasingly being recognised as new 'best practice' over thermal imaging for monitoring mission critical applications.
Exertherm LoadMap™ - a new predictive tool that will dynamically detect and identify compromised joints/terminations on circuits operating at low loads via collation of temperature/metering data
Vigilance™ - a new approach, providing a vendor neutral, modular & scalable EPMS solution built on an open protocol platform
…for further information please contact:- Dan(dot)Thomas(at)Qhigroup(dot)com