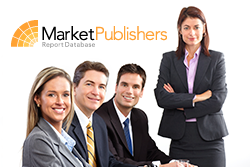 London, UK (PRWEB) September 26, 2012
The production in the global antimony market has grown over the past few years, driven by continued rise in consumption of flame retardants and lead-acid batteries – these two sectors accounted for nearly 80% of antimony consumption worldwide last year.
China remains by far the world's largest producer of antimony, accounting for nearly 90% of supply. Production in the country, however, is unlikely to increase over the next few years and could even fall in the face of government determination to limit environmental damage from smaller operations.
Comprehensive market research report "Antimony Market Review" worked out by Merchant Research & Consulting Ltd has been recently published by Market Publishers Ltd.
Report Details:
Title: Antimony Market Review
Published: January, 2012
Pages: 73
Price: US$ 1,290.00
http://marketpublishers.com/report/industry/metallurgy/antimony_market_review.html
The research report provides a deep understanding of the antimony market at the global, regional and country levels, covering data relating to the past market developments, present standing and future forecasts. The study encompasses insightful market information on antimony production and consumption, demand and supply, prices and trade dynamics. It features key industry news and events as well as profiles the top market participants. Forecasts illustrate the future trends and developments, volumes and prices within the antimony industry.
Report Contents:
Disclaimer
Research Methodology
1. World Antimony Market
1.1. Antimony in Global Industry
1.2. Antimony Market Overview
1.3. Antimony Prices
2. North American Market of Antimony
2.1. USA
2.2. Canada
3. Latin American Market of Antimony
3.1. Bolivia
3.2. Peru
4. European Market of Antimony
4.1. European Union Market of Antimony
4.1.2. Turkey
4.2. CIS Market of Antimony
4.2.1. Russia
5. Asian and African Market of Antimony
5.1. China
5.2. South Africa
6. Oceanian Market of Antimony
6.1. Australia
7. Future Outlook (2012-2016)
List Of Tables
More new market research reports by the publisher can be found at Merchant Research & Consulting Ltd page.