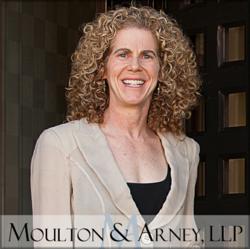 (PRWEB) September 27, 2012
According to Beckers Hospital Review, only 9% of residents say they are prepared for the business side of a medical practice and 56% of residents received no training or instruction on contractual issues.
Newly licensed physicians and experienced physicians alike are regularly faced with complicated agreements that can drastically alter their practice, including:

Employment agreements
Non-competition agreements
Physician-shareholder agreements
Stock option or warrant agreements
Intellectual property agreements
Bonus agreements
As physicians prepare to start their first jobs or transition into new employment, making informed employment decisions is of the utmost importance. Having proper guidance before the start of new employment can reduce stress, worry and even liability. No matter the level of planning or preparation, however, disputes related to physician-employment transitions will arise. For example, disputes may arise out of:

Non-competition clauses
Non-solicitation clauses
Stock option and bonus agreements
Trade secrets and other confidential information and
Patient lists
Sometimes these disputes cannot be resolved without legal action, but often the advice of a lawyer can simplify or avoid major disputes. Doctors should understand their rights and what options they have when a dispute arises, or better, before one occurs.
When trying to understanding the terms of a new employment contract, settling a dispute with an employer, or taking any other major career step, physicians should seek advice from the experienced physician employment attorneys at Moulton & Arney, LLP.
About Moulton & Arney, LLP
Moulton & Arney, LLP is a Houston, Texas, based boutique firm representing doctors nationwide in contract negotiations and in dispute resolutions. The physician employment lawyers at Moulton & Arney, LLP have successfully represented and counseled many physicians in their important career decisions.
Attorney Cynthia R. Levin Moulton, the firm's founder, has been named a Texas Super Lawyer in 2004, 2005, 2007, 2009, 2010, and 2011 a Thomson Reuters Service, is rated 5 out of 5 by Martindale.com, and is rated a 10.0 by AVVO.com. To find out more about Moulton & Arney, LLP please visit http://www.moultonarney.com.
To contact Moulton & Arney, LLP, call (866) 378-4465.