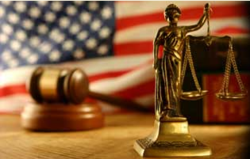 Dialysis treatment put people at risk and they may not have been adequately warned of the dangers...
Houston, TX (PRWEB) September 26, 2012
March 1, 2012 a Class I recall was issued by the FDA for the commonly used acid concentrates GranuFlo and Naturalyte. The recall was initiated after an increased risk for cardiovascular problems, heart attacks and death were linked to the dialysis mixture from manufacturer Fresenius. The severity of the alleged negligence has led the medical injury attorneys with national firm McDonaldWorley.com to begin offering free initial GranuFlo lawsuit reviews to people harmed following dialysis treatment.
People who suffered complications following treatments which occurred in 2008 or after are asked to visit the law firm immediately and share the details of their case using the secure, confidential online form.
Family members as well as the injured parties qualify for the special offer and are invited to share the details of their situation and find out if they have a case that can win.
A lead attorney with the firm, Michelle Eddington, is a former ICU nurse with an extensive background in medical health related law and injuries.
"Countless lives of people who regularly receive dialysis treatment were put at risk and may not have been suitably warned of the dangers. Join us in the fight for justice, help us as we use the law to hold those responsible and prevent it from happening again," Ms. Eddington, attorney with the firm, was quoted.
The U.S. Food and Drug Administration listed the following side effects as possibly related to using the GranuFlo mixture during hemodialysis:

Stroke
Heart Attack
Death
Metabolic Alkalosis
"Sharing the health details of the case with our site is 100% confidential. A successful lawsuit may entitle the individual to significant settlements, but our main focus is to ensure that we stop similar harm happening to others, it is vital that people come forward now," added Ms. Eddington.
About McDonaldWorley.com:
The legal team can help people nation wide, and fights to put the law to work for the injured. People who suffered health problems related to dialysis and would like to get their GranuFlo attorney case review should visit: http://mcdonaldworley.com/granuflo-lawsuit.htm