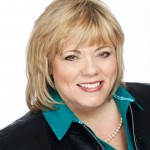 I've helped countless clients create their dream business. I can help you too!
(PRWEB) September 27, 2012
Michele Scism, internationally recognized online business coach, built her business to the six figure level in less than two years. For a limited time, she is offering a free 5 day video training to share her best tips with business owners who want to increase their business profits. The training covers the basics: how to determine target markets, how to describe what makes your business unique; how and when to hire employees and contractors, and how to leverage success, and much more.
"I spent several months spinning my wheels before figuring out the most effective way to make more money through online and social marketing. I am on a mission to help entrepreneurs succeed and willing to share it for free with anyone that registers! I've helped countless clients create their dream business. I can help you too," said Michele Scism, Founder of Decisive Minds.
In addition, Michele is also announcing her Take Action Get Profits conference to be held October 4-6 in New Orleans, LA. Topics covered in the 3 day conference include creating a business framework, business website optimization and marketing with Facebook, Twitter, LinkedIn and Pinterest. Michele will cover how to increase followers quickly, how to lead customers through the segments of the sale, how to be effective without being intrusive and more.
"I can't wait to share what I've learned with everyone who is struggling in their business. Business doesn't have to be a struggle if you know what to do... and I want to show you how."
Ms. Scism will be joined by Caterina Rando who will teach participants how to use public speaking to build expertise and relationships with clients and by Tonya Hofmann who will teach participants how to network effectively to grow their business.
To learn more about the Take Action Get Profits conference, go to http://takeactiongetprofits.com
About Decisive Minds and Michele Scism
Michele Scism is a leading authority on social media and online marketing and the Founder of both DecisiveMinds.com and The Global Social Media Managers Association. Her clients call her "The Results Lady" because as a business strategist she uses her signature "Take Action Get Profits" system to help entrepreneurs turn their passion into expert status and then profits. Whether you want freedom and flexibility, more time to be with your family, more money, or the feeling of satisfaction you get from creating a successful business, Michele is there with her expert business knowledge, strategies and accountability skills to help you get the results of your dreams. Learn more about Michele at http://decisiveminds.com