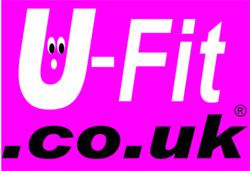 Guaranteed lowest DIY Conservatory web prices and with a showroom experience
(PRWEB UK) 28 September 2012
U-fit (better know as u-fit.co.uk) and part of Armstrong Industries Ltd have this week opened a new showroom, to display its range of DIY conservatories, along with it's growing range of UPVC windows,Composite doors and Aluminium products.
Founded in 1996 by it's current Managing Director, John Armstrong.U-fit sold their first DIY conservatory online back in 1999.The company maintain that this was very probably one of the first DIY conservatories ever sold online.
John Armstrong explains "The need for a showroom, where prospective customers can see the finished product has increased inline with the ever increasing specification of our conservatories and other products.Even online videos detailing our product features, sometimes don't fully explain, or do our conservatories justice".
The showroom is located at 32 Station Road,Marston Green, Birmingham, B32 7AU and is just 3 minutes walk from the train station with over 2000sq/ft dedicated to the companies DIY window, doors and conservatory products.
The showroom is managed by Technical Manager,Steve Bozickovic who has 20 years experience in the manufacture,designing and importantly, installing Conservatories.Steve said ' Part of my role is to demonstrate some of the important time saving features our conservatories have and explain some of the technical aspects of installing a DIY conservatory'
Mr Armstrong adds "Its a great facility, and along with Steve we are able to give our prospective internet customers an opportunity to fully investigate a DIY conservatory and it's implications in a showroom environment.Further more we will still be maintaining our lowest guaranteed web prices as well".
Maybe of particular interest to any DIY installer, is the companies metal conservatory base.This base can be installed in less than a day and removes the excavation and removal of tons of soil.No brick laying is required either. The Durabase is on show at the showroom, and George can demonstrate how quick and easy its assembly is.
Although only open a handful of days, the showroom has already had visitors as far away as Cornwall and Hull who were referred there by the sales team at the companies factory in Coventry.U-fit expect the new showroom to get off to a healthy start by combining web prices with a traditional retail experience.
U-fit.co.uk is the trading name of Armstrong Industries Ltd who submitted this release.