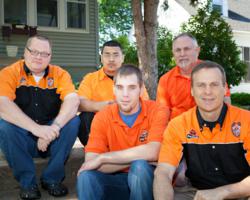 "I feel very fortunate to have such a great staff."
Lafayette, LA (PRWEB) September 27, 2012
Recently, American Towman Magazine named Pop-A-Lock of Minneapolis as one of the recipients of the 2012 Towman Ace Award. This award is given only to the top 1% of towing operations for service and professionalism.
The magazine lists its criteria for receiving the award as meeting ETA's, expressed customer satisfaction and overall professionalism.
Mark Bellistri, owner of Pop-A-Lock of Minneapolis stated, "We have won this award five years straight, along with the Angie's List Super Service Award for the same period and this continues to confirm that we have some of the best employee's in the Twin Cities. I feel very fortunate to have such a great staff."
Mr. Bellestri will receive the official ACE Award Certificate as wellas the World Class Towman Coin. In addition, Pop-A-Lock of Minneapolis will be given VIP recognition at the International Feast & Recovery Theater on Sunday, November 18 in Baltimore at the Baltimore Tow Show.
The ACE Award is co-sponsored by National Automobile Club, GEICO, National Motor Club and Nation Safe Drivers. Nominating clubs include Asurion, Road America and Agero.