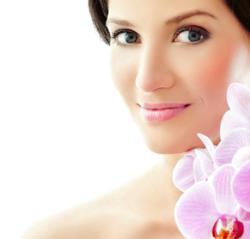 "These treatments are non-invasive, even relaxing. Nicknamed: The 'Lunchtime' lift, you can get similar results as injections or even surgery but with no pain or downtime and more affordably."
Asheville, NC (PRWEB) September 26, 2012
In today's fast paced American life, women face many challenges that are amplified by things like working long hours, convenient food, and putting family first. Many women end up realizing one day that they need to take better care of themselves and one of the services they turn to is skin care to restore a youthful look.
When shopping for anti-aging skin care services women are faced with many confusing options ranging from invasive surgical procedures to uncertain chemical treatments which also tend to cost quite a bit of money. Recently, a non-invasive method called "microcurrent anti-aging technology" has regained popularity as a treatment with women across the country.
Carole Gardner, the owner of Supreme Skin in Asheville, NC explains the recent resurgence of microcurrent technology:
"Once a treatment only for the elite, microcurrent is a perfect approach to skin rejuvenation because it uses natural energy to stimulate your cells and restore a youthful look. It's completely non-invasive and only takes about an hour per treatment session. With recent developments in this proven technology, we have been able to offer the service at prices that many more women can now afford."
The Supreme Skin location in Asheville, NC offers a 100% natural approach to anti-aging for women via microcurrent technology, organic lotions and topical treatments. "We are really growing in popularity now that this technology is resonating with many women who are looking for natural ways to get great results" says Carole. Supreme Skin expects demand for these services to continue to grow and plans to open several more locations in the Asheville area.