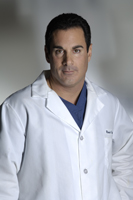 Patients love that they can deal with unwanted fat non-invasively and with absolutely no downtime.
New York, NY (PRWEB) September 26, 2012
In the past, when patients were looking to tackle stubborn, exercise-resistant fat, their only option was an invasive liposuction procedure. Today, NY Plastic Surgeon, Dr. Michael Fiorillo, is offering patients a proven, non-surgical alternative: CoolSculpting®.
"CoolSculpting has quickly become one of the most requested procedures at our two MedSpa locations," reports Dr. Fiorillo. "Patients love that they can deal with unwanted fat non-invasively and with absolutely no downtime."
Unlike traditional liposuction, CoolSculpting uses patented cooling technology to eliminate fat without surgery.
Dr. Fiorillo took a moment to explain the science behind the procedure. "CoolSculpting relies on a principle that fat is more sensitive to cold than the overlying skin," explains Dr. Fiorillo. "Triggering a natural process called apoptosis, the treatment eliminates fat cells from the body without damaging surrounding skin or nerves."
Asked to speculate on why his patients are so excited about the treatment, Dr. Fiorillo offered a few suggestions. "Most importantly, CoolSculpting has been proven to work," explains Dr. Fiorillo. "Patients find the treatment to be quick, effective and what's more, completely pain free."
Following a one-hour CoolSculpting treatment, patients can see results in as little as three week's time. And, as the body flushes away treated fat cells, many continue to see significant improvement in the two months that follow.
Commenting on the versatility of the treatment, Dr. Fiorillo concluded succinctly: "Whether dealing with stubborn fat in the midsection, back or love handles, CoolSculpting is the non-surgical answer that patients have been waiting for. I encourage anyone interested to schedule a consultation and find out what CoolSculpting can do for them."
About Dr. Fiorillo
Dr. Fiorillo, a board-certified plastic surgeon in New Jersey and New York City, is highly respected and well-known. He frequently appears in the national media as an expert opinion in this popular field, including appearances as a breast specialist on "The Real Housewives of New Jersey."
Board-certified in Plastic and Reconstructive Surgery, Dr. Fiorillo graduated with his medical degree at the top of his class at Chicago Medical School and completed residency training in general surgery at Staten Island University Hospital. He also completed a fellowship in plastic surgery at the University of Medicine and Dentistry of New Jersey.
In 2004, Dr. Fiorillo opened an outpatient surgical facility where he performs most of his plastic surgery procedures, providing comfort and convenience for his patients. Dr. Fiorillo has offices in New York and New Jersey and can be reached at (866) 537-0954 or http://www.drfiorillo.com/.