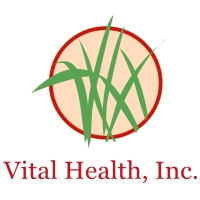 Dr. Griffin stresses that PCOS a health issue that affects many systems within the body. She suggests a natural approach to treating PCOS which address each of the key contributing factors of the disease.
Orland Park, IL (PRWEB) September 27, 2012
Polycystic Ovary Syndrome is on the rise with women in their childbearing years, as well as teens and younger girls. Vital Health, Inc. offers clients a natural approach to Polycystic Ovary Syndrome (PCOS) which goes beyond masking the prevalent symptoms. Dr. Griffin's treatment protocol includes D-chiro-Inositol, a supplement that is capturing the attention of the medical community as a positive factor in combating PCOS.
"PCOS is one of the most common female endocrine disorders and thought to be one of the leading causes of female infertility," began Barbara Griffin, NMD, CNC, Certified Gluten Practitioner, and owner of Vital Health, Inc. "Current the traditional medical approach treats only the symptoms of PCOS and not the root cause. When examining the whole picture of PCOS, it becomes clear why hormone-blocking and insulin lowering drugs do not work for very long. I recommend to my clients an approach which addresses the core of this metabolic disorder. Additionally, I stress the importance of adding D-chiro-Inositol, a stereoisomer of inositol that plays a critical role as a second messenger mediating cellular responses to insulin."
D-chiro-Inositol increases the action of insulin in patients with the PCOS, thereby improving ovulatory function and decreasing serum androgen concentrations, blood pressure, and plasma triglyceride concentrations. In recent studies sighted in the New England Journal of Medicine (http://www.nejm.org/doi) and the Journal of Ovarian Research (http://www.ovarianresearch.com/content/5/1/14) D-chiro-Inositol showed promising results in treating PCOS. Additionally, leading pediatric endocrinologists are uncertain which comes first the hormonal problem or the dysglycemic issue. Dr. Griffin looks at both angles to get the right solution.
While most people view PCOS as a fertility issue, Dr. Griffin stresses that PCOS is truly a health issue that affects many key systems within the body. A condition that affects the body is considered a metabolic disorder when there is a combined risk of developing cardiovascular disease and diabetes. PCOS fits the definition of a metabolic disorder, thus the treatment needs to be comprehensive enough to address all of the factors that contribute to the disease. Dr. Griffin suggests a natural approach to treating PCOS which address each of the key contributing factors of the disease. Dr. Griffin recommends:

Introduce the supplement by Vital Essence, D-chiro-Inositol
Consider food allergies, especially gluten and dairy and eliminating them from the diet.
Follow a low carbohydrate and low sugar diet with plenty of lean protein and vegetables.
Simple carbohydrates and sugars can cause unhealthy rise in insulin levels. They are also higher in calories which overtime can lead to obesity. High insulin levels in response to ingesting carbohydrates causes a rise in DHT (dihydrotestosterone) which can then cause the estradiol hormone disruption.
Stress leads to the production of high cortisol levels from the adrenal glands. Stress alone can cause an ovulatory cycle. High stress cortisol causes the liver to spill sugar into the bloodstream which causes high insulin which leads to the hormone disruption.
The lack of exercise is a contributing factor to obesity, which can lead to type II diabetes and cardiovascular disease. Obesity is a direct link to PCOS, thus exercise can help to not only control weight, but control insulin levels.
Monitor Vitamin D levels and use supplementation if necessary
Monitor thyroid levels and thyroid antibodies
Investigate other nutritional supplementation such as evening primrose
Symptoms of PCOS include: anovulation (lack of ovulation), menstrual abnormalities, facial hair, hirutism, male pattern baldness, acne, and often obesity. Some woman may have varying degrees of insulin resistance and an increased incidence of Type II diabetes, unfavorable lipid patterns and a low bone density.
Dr. Griffin recommends following-up with your medical doctor before beginning a new supplement or treatment plan. D-chiro-Inositol is available at Vital Health, Inc. and is part of the Vital Essence supplement line.
About Vital Health, Inc.:
At Vital Health, Inc. Dr. Griffin integrates a whole body approach with the intention of facilitating wellbeing and optimal health amongst her clients. Dr. Griffin's specialties include: traditional naturopathy, nutrition, EAV Meridian Stress Assessment, Food Sensitivity Screening, Environmental Screenings, Iridology, SKASYS, Live Blood Cell Analysis as well as established integrative therapies such as Neuroemotional Therapy, Neuromodulation Technique, Cold Laser Therapy, Emotional Stress Integration and Neuro-link Technique. In addition, Jade Derma Ray Lymphatic Massage and BioCleanse Foot Detox are also available at Vital Health, Inc. For more information please visit Vital Health's website at http://www.vitalhealth.org.