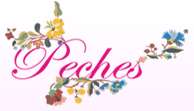 Peches Snow Collection popularity signals the changing mindset of Indian women towards lingerie.
Mumbai, India (PRWEB) September 28, 2012
Peches, one of the most popular women lingerie brands, invites readers to view their winter collection. With winter just around the corner, these exclusive designs are being brought in to celebrate the chilly season. Inspired from snow and ice, white has been liberally used in designing these adorable lingerie must-haves. Exclusive designs that have mass appeal throughout the world, the snow collection is one more feather in the cap and has already become quite the rage with Peches' loyal following. Especially in India, Peches seems to have become the favored brand for exclusive high-end lingerie. Catch the snow collection at: http://www.lapeches.com
The Snow collection is a catalogue of all must-have lingerie types that every woman should aspire for. Comfortable as well as seductive, the lingerie has caught on the imagination of many Indian women with many products already on the verge of going out-of-stock. The most popular products being the Push Up Bra with Underwire Cup; the Baby Doll Sleepwear and Hipster Panty With Comfort. For e.g. the Push Up Bra with Underwire Cup is an elegant Polyamide, Lycra and Cotton combination that are comfortable on the breasts as well as lifts them up to provide an exciting effect.
Explaining about rising popularity of Peches, Mital, Peches Sales Manager, India said, "Sexy lingerie seems to be the latest trend that is gradually becoming a statement of freedom for the modern woman in traditionally conservative societies. For example in India, the lingerie scenario is changing with our customers loving the risqué factor that comes with International sexy lingerie styles. They are no longer content with the traditional look and our sales certainly throw up exciting future for the Indian lingerie market."
When talking about popularity of the Baby Doll Sleepwear and Hipster Panty With Comfort, Mital suggests, "Its the bold look of the Baby doll that is key to its popularity. It brings a naughty and adventurous feel to the wearer. Not only does it enhance the figure, but also bring about a glamorous feel. Similarly, popularity of the Hipster Panty seems to be its exotic design. The sexy mesh and fabric combination brings out the wearer's sexiness by its sheer nature. Exquisitely embroidered panels give a touch of elegance and make it an extremely desirable lingerie product. Most of our lingerie lines, including the Snow collection have tempered Western designs to Indian tastes. I think that is what seems to make us one of the most popular online lingerie stores in India."
The Sales performance of the site certainly seems to suggest that the Indian lingerie online market is on the rise. To learn more about Peches and the snow collection visit http://www.lapeches.com