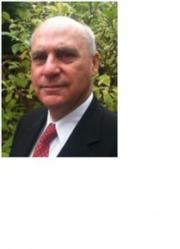 Many businessmen underestimate the security threats to their businesses. It is good that GCHQ and MI5 have now confirmed what the CIO Partnership has been warning its clients about for many months.
London, England (PRWEB UK) 28 September 2012
Ministers and the intelligence agencies are for the first time confronting senior private sector company figures over their failure to protect their businesses from cyber threats to their personal data, online services and intellectual property.
In recent speeches the director of GCHQ (Britain's Government Communications Headquarters) and the Director General of MI5 have both confirmed the cyber threats to businesses The CIO Partnership advised its clients about some 8 months ago when Nigel Stanley presented a Thought-Leadership Breakfast Seminar titled Managing Business Risk in a Digital World. A summary of this briefing can be downloaded after registration on the CIO Partnership website.
Security agencies warn of corporate vulnerability
"GCHQ now sees real and credible threats to cyber security of an unprecedented scale, diversity, and complexity", said Ian Lobban, the agency's director on September 5th. He added "Thousands of IT systems are compromised every day, some for political motives, but most commonly to steal money or commercial secrets."
This builds on an address on June 25th 2012 given by Jonathan Evans, the Director General of the Security Service at the Lord Mayor's inaugural annual Defence and Security Lecture. Mr Evans highlighted the increasing threat of cyber espionage and cyber-crime. He concluded with the hope that by highlighting the issues for his audience, they would have a better and more accurate understanding of the nature and context of the security risks currently faced by their organisations and the UK. Of particular note, Mr Evans commented that one major London listed company with which they have worked estimates that it incurred revenue losses of some £800m as a result of hostile state cyber-attack. They will not be the only corporate victim of these problems.
The Director General concluded that the Boards of all companies should consider the vulnerability of their own company to these risks as part of their normal corporate governance – and they should require their key advisors and suppliers to do the same.
Staff are often the weak link.
Criminals are increasingly using social media to gain intelligence or to befriend employees who may be tricked into actions that can damage the organisation.
The CIO Partnership is uniquely placed to review an organisation's existing security measures including employee training and to make sensible and practical recommendations to safeguard its future.
Concerned senior managers may contact Richard Rose, Managing Director by phone on +44 (0) 845 658 6939 for a no-obligation discussion on their particular situation to help minimise the threats to their business.
About the CIO Partnership:
The CIO Partnership is an independent professional services organisation comprising very high calibre executive level practitioners who can transform clients' people, systems, and business to enhance stakeholder confidence and achieve business success.
Its seasoned partners are available 'on tap' to work with clients to deliver results quickly and at an affordable price.
Its partners have deep experience in all aspects of business transformational change, are used to operating at board level, and are absolutely focused on delivering client value. They, therefore, aim to deliver rapid results.