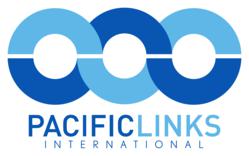 "We are sharply focused on providing our members and guests with a link of quality courses around the globe," said Bruce Simmonds, Chief Executive Officer of Pacific Links International.
Honolulu, HI (PRWEB) September 26, 2012
Pacific Links International, title sponsor of the Pacific Links Hawai'i Championship, hosted at its Kapolei Golf Club on O'ahu, Sept. 12 – 16, announced today that it has been selected to enter into exclusive negotiations to acquire two 18-hole courses on the Hawaiian island of Maui – Royal Ka'anapali and Ka'anapali Kai.
Boasting breathtaking views of Maui's scenic coastline and lush mountains, the two adjacent courses are situated near Lahaina on the northwestern shore. With the acquisition of these courses, Pacific Links International expands its presence to Maui, which has been voted "Best Island in the World" by readers of Condé Nast Traveler magazine for eleven consecutive years. This purchase would bring the number of Pacific Links International assets to 11, with properties located in Hawai'i, Las Vegas and West Virginia.
"We are sharply focused on providing our members and guests with a link of quality courses around the globe, where they can build memorable golf experiences in premier destination markets," said Bruce Simmonds, Chief Executive Officer of Pacific Links International. "The acquisition of Royal Ka'anapali and Ka'anapali Kai, and our expansion to the magnificent island of Maui, would strategically align with this mission and significantly increase our Hawai'i portfolio."
"By cultivating the rich history and 'mana' (spirit) of our Hawai'i golf courses – we provide an unparalleled golf experience for our guests, and at the same time, form a sustainable business model that strengthens Hawai'i's economy," said Micah Kane, Chief Operating Officer for Pacific Links Hawai'i. "Maui is already a destination of choice for golf enthusiasts; we will be pleased to establish a Pacific Links presence in this market and help reinvigorate Hawai'i's golf industry while also giving back to the community through the Pacific Links Hawai'i Foundation."
Ideally located in the heart of the world famous Ka'anapali Resort, the courses are in close proximity to three miles of white sand beach and Maui's only oceanfront shopping center, as well as premium hotels and condominiums, world-class spas and more than 40 restaurants – making the area a premier destination of choice for more than half a million visitors each year.
Designed by Robert Trent Jones Sr. and opened in 1962, Royal Ka'anapali is a challenging par-71, 6,700-yard course. It was ranked No. 14 in Hawai'i by Golfweek and has hosted a number of PGA TOUR events, including 13 Champions Tour events, the LPGA Kemper Open and five years of hosting the Wendy's Champions Skins Game, featuring Jack Nicklaus, Tom Watson, Arnold Palmer and other Hall of Fame members.
Also opened in 1962, Ka'anapali Kai is a par-70, 6,400-yard course that was originally designed by Jack Snyder and was renovated in 2005 by Hawaii's most prolific golf course architect, Robin Nelson.
Incorporated into the prospective acquisition is a leased land agreement that house a number of commercial properties, including the popular Roy's Hawaiian Fusion restaurant.
Pacific Links Hawai'i recently hosted the inaugural Pacific Links Hawai'i Championship at its Kapolei Golf Club. An official PGA Champions Tour, the $1.8 million tournament featured the top Champions Tour players, who competeed for a $270,000 purse. The full-field, 54-hole tournament was televised nationally and internationally on The Golf Channel. Visit http://www.PacificLinksHawaiiChampionship.com for more information.
Moving beyond the green, the Pacific Links Hawai'i Foundation was created to enhance the economic stability to the neighborhoods surrounding the courses it owns and operates in Hawai'i, while being a good steward to the land and to the people.
About Pacific Links International
Pacific Links International is a Canadian-owned golf corporation that provides member access to more than 50 quality golf clubs by some of the game's greatest designers including Pete Dye, Greg Norman and Jack Nicklaus in signature golf destinations in North America, Australia and Asia. Pacific Links offers a unique membership structure whose main feature is reciprocal access to multiple clubs around the world with tour-quality design, strong character and deliver a memorable golf experience in a cosmopolitan golf location.
In Hawai'i, Pacific Links owns and operates Kapolei Golf Club (home of the Pacific Links Hawai'i Championship), Royal Hawaiian, Olomana Golf Links, Mākaha Valley Country Club (East), and Mākaha Golf Club (West), currently under renovation by Greg Norman. Pacific Links also owns Pete Dye Golf Club (#45 on Golf Digest's ranking of America's 100 Greatest Courses) in West Virginia, and Southern Highlands and SouthShore in Las Vegas. Pacific Links is also building The 27 Club in Tianjin, China, which is scheduled to open in 2014. http://www.pacificlinks.com
# # #
Media Contacts:
Pacific Links International
Diane Smith
Martz Agency, Scottsdale, AZ
480-998-3154
dsmith(at)martzagency(dot)com