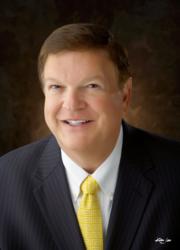 Past presidents on both sides of the political aisle have understood transportation investments provide an outstanding return.
Kansas City, Mo. (PRWEB) September 26, 2012
In advance of this year's presidential debates, which begin next Wednesday, Oct. 3, in Denver, Pete Rahn, leader national transportation practice for HNTB Corporation, has issued the following statement:
With this year's Republican and Democratic political conventions in the books, the nation's voters will turn their eyes and ears toward the presidential debates. A number of transportation-related organizations, including Building America's Future Education Fund and Airlines for America, have called for infrastructure questions to be incorporated into the discussion.
As a voter and someone who has led two state departments of transportation (Missouri and New Mexico) and worked in the infrastructure industry for nearly 20 years, here's my unofficial Top 10 list of transportation-focused queries for Gov. Mitt Romney and President Barack Obama:
1. How will America pay for its roads, bridges and transit systems in the future?
In August the Congressional Budget Office reported that the Highway Trust Fund, which is the primary source of federal funding for our nation's highways and bridges, and a sizable portion of transit funding, will run out of money in fiscal year 2015. The primary revenue source for the Trust Fund is the gas tax, and it hasn't been raised since 1993 – 19 years ago! Simple inflation – not to mention rising construction costs and the improved fuel economy of vehicles – has robbed the fund of its purchasing power. With a looming deadline facing the next president, how do we move forward?
2. What role should the federal government have in transportation funding?
During the congressional debate over the passage of a new federal transportation law earlier this year, some members argued that transportation spending should "devolve" to the states. Others argued the federal government has had a vital and long-standing role in setting and funding national transportation priorities and policies, from Thomas Jefferson and the nation's first canals, to Abraham Lincoln and the transcontinental railroad, to Dwight Eisenhower and the Interstate Highway System. What will the federal government's involvement look like as we set priorities that will affect not only us, but our children and grandchildren?
3. Will we see more tolls on the nation's highways while you're in office?
Thanks to some very real bipartisan compromises, Congress did pass a 27-month transportation authorization this summer, the Moving Ahead for Progress in the 21st Century Act. MAP-21 explicitly allows for tolling on interstate highways as long as it is for new capacity. Tolls are a proven revenue generator and a true user fee – those who use the road pay for it. Yet with the exception of some priced managed lanes projects, there haven't been any new tolled interstate highways since the 1950s. Are tolls part of the solution to our funding deficit?
4. What more can and should be done to streamline the environmental approval process of critical transportation projects?
MAP-21 also calls for expediting and accelerating project delivery by streamlining the environmental review process. It does this by giving the U.S. Department of Transportation a process to set deadlines and establishes automatic penalties if decisions aren't rendered within an agreed-upon timeframe. Many in the transportation industry cheered this change; having complained – rightly so –that the length of time it takes to get large, complex and vital infrastructure programs into construction has become much too long. Environmentalists, however, are concerned focusing primarily on the delivery process alone might damage hard-won requirements for reviews designed to improve the quality of our air, water and life. Does MAP-21 strike the appropriate balance?
5. Should public transportation agencies receive federal funds to support operations?
While public transportation programs typically receive approximately 20 percent of expenditures from the Highway Trust Fund – a long-standing compromise worked out in part by President Ronald Reagan – it may only be used for new or expanded capacity, not to fund operations. At a time when more people want to use transit, many agencies have been forced to cut service and routes due to insufficient funds. Congress debated making such a change in MAP-21, but nothing was done. Should federal funds be provided for routine transit agency operations?
6. What percentage of funds from the Highway Trust Fund should transit systems receive?
A proposal to remove transit funding entirely from the Highway Trust Fund, subjecting it to the annual federal general budget process, contributed to the failure of a five-year reauthorization proposal this year. Some have argued the transit percentage should be increased, particularly now that the Interstate Highway System, at least as originally planned, is essentially built out. Transit not only represents an alternative form of transportation, but for some citizens – urban and rural – it is their primary mode of transportation. Should transit have its own "trust fund" separate from the Highway Trust Fund?
7. How important is the development of high-speed rail to the U.S. transportation network?
A topic that's generated a lot of sparks during the Obama administration is the effort to incorporate true high-speed rail into the country's multimodal network. Proponents have said it's long overdue – Japan opened its first high-speed line in 1964 – and will be an alternative for intercity travel between 100 to 500 miles. Critics have called it everything from unnecessary to a boondoggle, with questions about private, rather than federal, spending on high-speed rail. Should high-speed rail be a part of our multimodal transportation network?
8. What role should private companies have in financing, developing and maintaining our nation's transportation system?
Living within our means – if not within limited government – likely means increasing public-private partnerships within the infrastructure sector. Some of today's largest, most complex U.S. transportation projects, such as the Presidio Parkway project in San Francisco, include P3s, but their growth in America has been slow in coming, unlike in other parts of the world, including Europe and South America. When and how often should we encourage such efforts, and where should the revenue come from to provide investors with an equitable return?
9. How should we address the impact of inflation on the purchasing power of the gas tax?
Commissions established under both recent Republican and Democratic presidents have advocated for an increase in the gas tax, and tying future rates to inflation. If not, what other suggestions do the candidates have?
And that leads us to one of the most important – at least in the short-term – questions of all:
10. Would you support an increase in the federal gas tax?
It's been called the third rail of American politics, so it would be shocking if either Obama or Romney would advocate for an increase during an election. Yet answering this question is central to addressing our nation's infrastructure needs, and getting us back to true long-term – think five or six years in length – surface transportation authorizations.
Past presidents on both sides of the political aisle have understood transportation investments provide an outstanding return – for our safety, security and economic competitiveness – and that there needs to be a source of revenue to finance them.
About Pete Rahn
Prior to his work with HNTB, Rahn was executive director of the Missouri Department of Transportation and the New Mexico Department of Transportation. He also is a past president of the American Association of State Highway and Transportation Officials, an organization that represents all state DOTs.
About HNTB
HNTB Corporation is an employee-owned infrastructure firm serving public and private owners and contractors. With nearly a century of service, HNTB understands the life cycle of infrastructure and solves clients' most complex technical, financial and operational challenges. Professionals nationwide deliver a full range of infrastructure-related services, including award-winning planning, design, program delivery and construction management. For more information, visit http://www.hntb.com.
The firm is inviting anyone interested in transportation policy to answer these "Top 10" questions in a survey available at http://news.hntb.com/survey.cfm?survey_id=1.