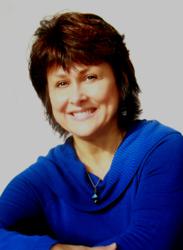 Transformation comes from embracing what makes you cringe.
Fort Smith, AR (PRWEB) September 27, 2012
"I'm often asked what makes my self-help book different than all the rest," says Paula Renaye, award-winning author of Living the Life You Love: The No-Nonsense Guide to Total Transformation ($15.95 Diomo Books, September 2012). "The answer is easy," she says. "I'm not about making you feel good for a moment. I help you get to the bottom of why you don't feel great all the time and figure out how to make lasting changes so you can."
In Living the Life You Love: The No-Nonsense Guide to Total Transformation, Renaye takes the approach of a true best friend who tells it like it is, even if it's uncomfortable, and then, with a warm "I believe in you" hug, offers a way out. The book offers up plenty of inspiration, motivation, engaging stories and ah-ha moments, but Renaye says the transformation comes from embracing what makes you cringe. "By facing what you don't want to, you take away the power it has over you. Once you aren't running from it, your old baggage becomes an exciting springboard to move you forward."
Renaye's own journey out of her personal abyss is presented with unflinching honesty and a genuine compassion for others facing similar challenges. "I had behaviors that seemed crazy—I said one thing, but did another—and I didn't even realize it and I certainly had no idea why I was doing it," she says. "That's why I wrote the book—to give others the template for figuring it out that I didn't have."
Renaye is a professional coach, transformational speaker and tough love media expert, and she will be sharing personal development tips and signing her new acclaimed book, Living the Life You Love, at Books-A-Million, 4145 Phoenix, Avenue, Fort Smith, Arkansas, on Friday, September 28, from 2 to 4 p.m. Call 479-648-2862 for more information.
Some therapists and health care practitioners are recommending the self-discovery book to their clients and patients as a way to cut-to-the chase and get to the bottom line on issues that are affecting their lives and their health. "Awareness is everything," says Renaye. "Facing things you've worked hard to avoid can be a bit scary at first. But once you get past that initial fear of the mirror, it quickly becomes empowering and you want to know more. You want free of everything that's been holding you back."
Renaye says people are tired of the hype, and that if you're willing to do the work, her how-to self-improvement guide will put you on the fast track living a life you truly love."
Paula Renaye is a five-time award-winning author, certified professional coach and transformational speaker. She is a frequent tough-love expert on talk radio shows and in print media, and her television appearances include BookTV. Writing as Paula Boyd, she and her award-winning Jolene Jackson Mystery Series have been featured in Redbook, Mountain Living, San Antonio Woman, Romantic Times and Colorado Homes and Living. Paula Renaye's recent media features include Brain World Magazine, Chicago Tribune, Brisbane Times, Sydney Morning Herald, For You and Glo. http://www.ToughLoveTalk.com
Living the Life You Love: The No-Nonsense Guide to Total Transformation($15.95, 288 pages, 5 ½ x 8 ½ paperback, ISBN: 978-0-9674786-9-2; eBook ISBN: 978-0-9674786-8-5) is published by Diomo Books, publisher of award-winning fiction and nonfiction.