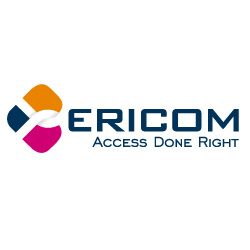 Our vision of integrating Ericom Blaze's class-leading compression and acceleration technology with Remote Desktop Manager was in response to our community of IT pros
Montreal, Quebec (PRWEB) September 30, 2012
As a result of the integration, Remote Desktop Manager and Ericom Blaze users who download Devolutions Inc.'s free Ericom Blaze plug-in can now enjoy a wide range of advantages, including:

10x faster display performance for graphics-rich content
Faster remote access an improved high network latency
300% content acceleration
Compatibility with all remote applications and a variety of platforms, including Windows, Linux, Mac, Win CE, iPad, iPhone and Android
The option of working standalone with x86 or x64-based host systems that support RDP, including Windows Terminal Servicers, remote physical desktops and VDI-based desktops
Support for advanced connection brokers, including Ericom PowerTerm WebConnect and VMware View
"Our vision of integrating Ericom Blaze's class-leading compression and acceleration technology with Remote Desktop Manager was in response to our community of IT pros" commented David Hervieux, founder and CEO of Devolutions, Inc. "We're always listening to our community, and are delighted to have worked with the experts at Ericom to make this vision a reality."
Remote Desktop Manager users who want to enhance and accelerate their remote desktop performance using Ericom Blaze's technology can download the free add-on at:http://remotedesktopmanager.com/Home/AddOn#ericomblaze.
IT Pros, managers and others who haven't yet experienced the advantages and benefits of Remote Desktop Manager can download a free 30-day trial. After the trial, users can continue using the free Standard Edition, or upgrade to the enhanced Enterprise Edition for a nominal licensing fee.
About Devolutions
Established in 2004, Devolutions is a Canadian-based company located near Montreal, Quebec. The firm currently has over 200,000 users in over 80 countries. The firm's mission is to develop innovative enterprise software that helps users cost-effectively, simply and effectively achieve their network management, password management, credentials management and security goals. The firm is also committed to providing exceptional technical support, ensuring an excellent user experience that exceeds expectations, and delivering high performance with superior quality. The firm's current roster of solutions includes Remote Desktop Manager, Password Vault Manager, Remote Desktop Manager Online and Remote Desktop Manager Server. Learn more at http://devolutions.net.