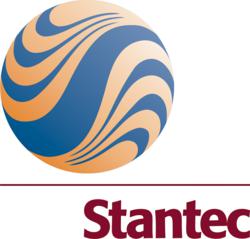 This recognition shows that we are providing our young employees with the tools and opportunities they need to build long, successful careers
Edmonton, AB (PRWEB) September 28, 2012
For the second year in a row, Stantec has been named one of Canada's Top Employers for Young People by the editors of the Canada's Top 100 Employers competition. First published in 2001, this special designation recognizes employers that are leaders in attracting and retaining younger employees to their organizations.
"At Stantec, our people are our most competitive resource, so to be named one of Canada's Top Employers for Young People for a second year is a fantastic achievement," says Tino DiManno, Senior Vice President of Stantec's Canada West Operations. "This recognition shows that we are providing our young employees with the tools and opportunities they need to build long, successful careers with Stantec."
For this national competition, the editors of Canada's Top 100 Employers compiled and analyzed data on companies that offer the nation's best benefits for younger workers. Stantec was singled out for its leadership development and mentorship programs, health benefits, flexible work hours, tuition assistance, career planning services, and a corporate culture that includes staff barbeques, yoga classes, and many other events that enable employees to have fun at work.
In 2012, Stantec has also been named one of Canada's Top 100 Employers while, one of Canada's Greenest Employers, one of Canada's Best Diversity Employers, and one of Alberta's Top 55 Employers.
About Stantec
Stantec provides professional consulting services in planning, engineering, architecture, interior design, landscape architecture, surveying, environmental sciences, project management, and project economics for infrastructure and facilities projects. We support public and private sector clients in a diverse range of markets at every stage, from the initial conceptualization and financial feasibility study to project completion and beyond. Our services are provided on projects around the world through approximately 12,000 employees operating out of more than 190 locations in North America and 4 locations internationally. Stantec trades on the TSX and on the NYSE under the symbol STN.