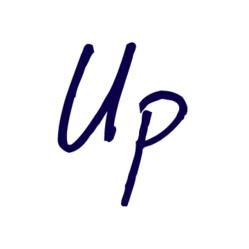 spread the good news
(PRWEB) September 28, 2012
Finding and providing positive and good news is what the UpReport.com does. The UpReport.com is bringing this good news to the forefront of media, making it readily available and easily accessible.
The UpReport.com invites readers to spread the good news. Readers can do this in a number of ways: Select the "Like" button on the Front Page, join our "Daily Dose" email list and forward the positive news letter to a friend, email http://www.upreport.com to friends, follow on twitter (@TheUpReport.com), "Like" Up posts on the UpReport Facebook page (http://www.facebook.com/UpReport).
By spreading good news readers will be helping others to experience the positive effect of the good things going on in the world. Everyday there are heroes helping and rescuing people, charity events where people are giving their time and resources to help others, miracles in medicine and science, people standing up for what is right...
The UpReport.com is here to be the good news source. Being the latest news site focusing on positive news media, the UpReport.com has generated a strong following of dedicated readers. The UpReport.com will continue to be the most effective positive news website. Sharing positive news with readers, so readers can share the positive news with the community.