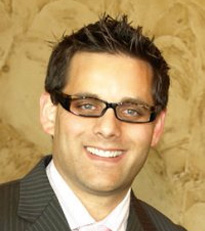 Southlake, TX (PRWEB) September 28, 2012
Dr. Sacha Obaid, nationally acclaimed plastic surgeon and founder of North Texas Plastic Surgery, is proud to announce his newest procedure, the Brazilian buttocks lift. A butt lift is simply one of the most significant and visible cosmetic changes to a body one can make. From better fitting jeans to an overall shapelier figure, the Brazilian butt lift is fast becoming one of the most popular procedures in plastic surgery and now it is offered in Dallas-Fort Worth.
A butt lift is performed by using liposuction to remove fat from large deposit places on the body such as love handles, stomach and thighs and transferring it to the buttocks to lift and shape it. This process has a variety of positive aspects that make it so unique.
First, using the patient's own body fat for the procedure gives the buttocks more volume while at the same time slimming down the areas around it causing a drastic change in silhouette. Second, because the procedure uses the patient's own fat, once it "takes," it will never have to be replaced, altered or removed. Finally, there are minimal incisions only millimeters in size to both take and inject the fat which when healed, are nearly impossible to tell apart from the surrounding skin.
When a potential patient comes in for a personal one-on-one consultation with Dr. Obaid, he and the patient will review the areas of fat that have been problematic. These areas will be the sources for the transfer and will then be grafted to the buttocks giving it that full and round shape.
Depending on how extensive the procedure and how much fat is transferred, patients can elect to do either an outpatient procedure or an overnight stay. The majority of patients take pain medication for five days post-operation and are able to return to work within a week.
Cardiovascular workouts can resume three weeks following the surgery and weight training and yoga can usually resume six weeks following surgery. The final results of a butt lift take a few months to be seen because the grafted fat has to fully take, but once it does the results are overwhelmingly positive.
Many women are looking for that Kim Kardashian or Nicki Minaj like figure, and the Brazilian butt lift may be the perfect way to get there. For more information, call North Texas Plastic Surgery at 817-416-8080 or visit their website at http://www.northtexasplasticsurgery.com.
About Dr. Sacha Obaid
Dr. Sacha Obaid founded North Texas Plastic Surgery with two goals in mind. The first was to help women who have had children regain confidence in their appearance through a unique Mommy Makeover Experience. The second was to help children born with facial differences, irrespective of their ability to pay for their services.
The journey for Dr. Obaid began at the University of Southern California. After fulfilling his premedical coursework and earning an undergraduate degree in just three years, Dr. Obaid was accepted to Harvard Medical School at the age of 20.
It was there that his interest in plastic surgery flourished. Dr. Obaid earned many honors during his time at Harvard and was asked to lead breast reconstruction research, which was eventually published in the premier plastic surgery journal, PRS.
Dr. Obaid finished at the top of his class at Harvard and then moved to Dallas where he trained in the country's top plastic surgery program at the University of Texas Southwestern. There, he developed his skills in cosmetic surgery, studying breast augmentation, facial rejuvenation, rhinoplasty, abdominoplasty and liposuction.
Following a lifelong dream, Dr. Obaid later went to New York City to train in craniofacial surgery at the prestigious New York University Institute of Reconstructive Plastic Surgery. There, Dr. Obaid learned how to reconstruct the faces of children born with cleft lip, cleft palate, craniosynostosis, and other major deformations of the bones and soft tissues of the face.
Dr. Obaid is published in numerous medical journals and has been asked to write educational texts for other plastic surgeons on rhinoplasty, tummy tucks, arm lifts, thigh lifts, Botox, Restylane, Juvederm, facial rejuvenation, and facial reconstruction. Dr. Obaid has also been an expert speaker at annual meetings of the Texas Society of Plastic Surgeons, the American Society of Plastic Surgeons, the American Cleft Palate Association, and the International Society of Craniofacial Surgeons. He has lectured across the United States and internationally.
Today, Dr. Obaid and his team are dedicated to helping women regain their pre-pregnancy figures through a unique Mommy Makeover Experience and to helping children born with facial differences by offering them his services.