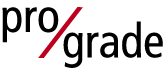 Willpower is perhaps the hardest part of any diet
West Palm Beach, FL (PRWEB) September 28, 2012
There are many benefits to including a strong source of fiber in a diet, including lower cholesterol and a healthier heart. But Prograde, a top nutrition supplement producer, has gone a step further by using beta glucan, a fiber source derived from oats, to help its customers lose weight.
Beta glucan is a compound that offers the body a source of both soluble and insoluble fiber. The insoluble portion attaches to bile, forcing the liver to take cholesterol out of the blood to make more. The soluble portion helps slow food digestion, which has numerous benefits – including better regulation of blood sugar – but may be especially important in losing weight.
"Willpower is perhaps the hardest part of any diet," said Registered Dietitian Jayson Hunter, Prograde's head of research. "No matter how committed you may be, or how great your diet plan is for your health, if you end up feeling hungry or getting cravings, it's over."
When ingested beta glucan forms a viscous layer like a blanket that binds to the food in the stomach and absorbs water. This is believed to make the food pass more slowly through the digestive tract, which means the feeling of satiety or "being full" lasts longer than it otherwise would.
"This seems like a small thing, but it isn't," said Hunter. "When people don't feel hungry as often, they aren't as tempted to break their diet. When they do finally feel hungry it's closer to the next main meal, and easy to stick it out."
Beta glucan also includes indigestible particles that make their way to the lower intestine, where they become food for the beneficial bacteria that liver there. Hunter says this is believed to boost fat metabolism.
"The result is that diets become more effective on both ends," said Hunter. "You have an easier time sticking to the plan, and you burn more fat while you do. It's a win-win."
Prograde Genesis is a greens supplement that also contains fruit and berry extracts, probiotics and antioxidants.
About Prograde
Prograde Nutrition was founded by fitness experts who wanted to find higher quality supplements for their clients. Prograde emphasizes careful scientific research and testing, and distributes its supplements only through qualified medical and health professionals. Information can be found at http://www.getprograde.com/beta-glucan-and-weight-loss.html.