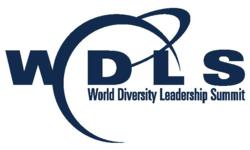 St. Louis, MO (PRWEB) September 27, 2012
http://www.WDLSummit.com— Edward Jones Global Headquarters will be the site of the 8th annual World Diversity Leadership Summit (WDLS). This year's theme is, "Diversity 2012 and Beyond."
"In a business world that is increasingly Pan-global, where the lines between culture, commerce and community are increasingly blurred, the organizations which are best positioned to deal with this new reality stand the best chance of prospering" stated Douglas Freeman, founder of the World Diversity Leadership Summit and CEO of Virtcom Consulting. "Leveraging six major demographic trends, from age to people with disabilities is a new source of customer growth and marketplace leadership."
Since its inception in 2004, the WDLS has become the premier forum for senior- corporate, government and non-governmental organization officials. If an organization is focused on the complex challenges, opportunities and risks related to local and global diversity and inclusion management, the World Diversity Leadership Summit is the premier venue for knowledge exchange and business solutions. Last year nearly 400 senior global executives from over 150 of the world's leading corporations attended the two-day conference in New York City.
This year, Chief Diversity Officers, corporate executives, government leaders and policy makers from across the United States and around the world will meet in St. Louis to discuss diversity and inclusion challenges, along with opportunities for improving organizational performance, market growth and Return on Investment. Some of the featured speakers include author and motivational speaker, Stedman Graham and Micro Inequities Expert, Steve Young.
There is a motivated and diverse workforce and new marketplace out there. If you're an organizational innovator and you're serious about positioning your company for success in the new millennium, there is no better place to be than St. Louis, Missouri, United States, on October 2nd and 3rd.
The World Diversity Leadership Summit will empower individuals to grow their businesses, enrich their brands, and optimize their organization's potential.
Contact: Barbette Lherisson, Virtcom Consulting barbettel(at)gmail(dot)com
World Diversity Summit 2012