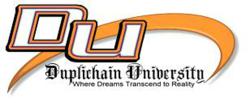 Lake Charles, LA (PRWEB) September 28, 2012
The Journal of Education and Social Justice is housed at Duplichain University. The purpose of the Journal is to create opportunities for issues to be addressed, for enrichment programs to be documented, and to improve the quality of social justice and education in this country. The publication provides educators, scholars, and professionals across academic disciplines an opportunity to disseminate their scholarly works. Articles published in The Journal of Education and Social Justice includes reports of original, rigorously conducted research employing diverse methodologies, epistemologies and cross-disciplinary perspectives. The Journal also includes works that are comprehensive syntheses of research toward understanding the education and social justice as well as analyses of trends and issues. The editorial board is committed to including only the highest level of research and professional ideas in this publication.
Duplichain University is global online learning institution offering undergraduate and graduate degrees in Education and Criminal Justice. Duplichain University offers an innovative learning approach in a supportive, nurturing and flexible academic environment. Students enrolled in Duplichain University develop, refine, strengthen, and enhance their skills in a discipline of their choosing, while maturing academically, intellectually, and personally.