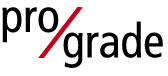 Greens have great health benefits on their own, but nothing that extends cognitive health like the power of berries.
West Palm Beach, FL (PRWEB) September 26, 2012
Researchers at Prograde Nutrition have seized on a positive new discovery in the field of nutrition research. Prograde, a nutrition supplement company that focuses on scientifically proven results, has been touting a new study that shows that berries, such as strawberries and blueberries, improve brain health and cognitive function.
Berries have long been known to have a number of healthy properties. Because of their high concentration of antioxidants, berries help eliminate free radicals in the body – particles that harm tissue, cause inflammation and may contribute to aging. But results published in the 2012 Annals of Neurology show that berries also help slow cognitive decline in older patients.
"This was the kind of discovery that should be on the evening news," said Jayson Hunter, research director at Prograde. "For many people cognitive decline is the single scariest part of aging. The idea of forgetting where you are, or even not recognizing your own children, is a terrifying prospect. Being able to use natural means to slow that process is crucial knowledge."
The reason berries fight cognitive decline appears to be related to two compounds: flavonoids, which are abundant in berries, and anthocyanins, a class of antioxidants. In a test group of more than 16,000 elderly patients the slowest cognitive decline correlated with a regular intake of strawberries and blueberries.
"This is part of why we include berries in Genesis, our greens supplement," Hunter said. "Greens have great health benefits on their own, but nothing that extends cognitive health like the power of berries. Ours includes the equivalent of four cups of fresh blueberries in each daily dose. No one else does that."
Prograde Genesis includes strawberries, blueberries, green coffee berries and acai among its ingredients. Genesis is designed to provide a powerhouse-health solution in a single daily supplement.
About Prograde
Prograde Nutrition was founded by fitness experts who wanted to find higher quality supplements for their clients. Prograde emphasizes careful scientific research and testing, and markets its supplements only through qualified medical and health professionals. Information can be found at http://www.getprograde.com/berries-and-cognitive-function.html.