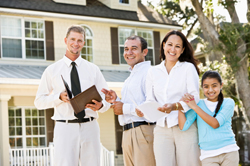 Lansing, MI (PRWEB) September 28, 2012
Dr. Energy Saver Lansing has been selected to help deliver energy savings to customers through a new program jointly developed by DTE Energy Company and the Building Science Academy. Their experience with homeowners throughout the area earned them a spot as one of the few contractors to participate in the program.
To begin, the energy experts at Dr. Energy Saver Lansing will conduct a free assessment of the health, safety, comfort, and energy performance of the home followed by a written home energy performance plan.
Specifically, the Home Performance Pilot Program includes:

a free-of-charge home performance check-up consisting of a homeowner interview, testing for carbon monoxide and gas leaks, and a blower door test for detecting the home's air leakage.
an onsite detailed check-up report providing recommendations for reducing energy costs while increasing comfort.
The program is open to residents in the counties of Kent and Washtenaw as well as select areas of Wayne County, until 500 homes are retrofitted or no later than December 1 of 2013. Homeowners will benefit by acting quickly.
Dave Samano, Certified Energy Management Technician and the Program Outreach Coordinator has said "We are thrilled to be chosen for this sweep. At Dr. Energy Saver Lansing, we are committed to helping homeowners in our community achieve maximum energy efficiency. So it does our hearts good to see homeowners, who otherwise would not have been able to afford the necessary upgrades, given access to them through these utility rebate and grant matching programs."
Dr. Energy Saver Lansing has years of experience providing customers with energy efficient products and services such as insulation, air sealing, replacement windows and doors, water heaters, water conservation, and renewable energy sources. As members of the Dr. Energy Saver network, they are among the best energy performance contractors across the country trained and certified in the latest technologies in the field.
The Building Science Academy offers training for attendees to meet energy and weatherization performance standards. They are an affiliate of the Building Performance Institute (BPI) recognized as setting national standards for the home performance industry.
More information for participants about the Home Performance Pilot Program including standard DTE Energy rebates, an application, financing, and rebate charts can be found at http://www.yourenergysavings.com.