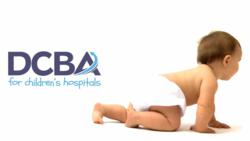 DCBA, Inc. develops a new division specifically for children's hospitals' clinical documentation improvement needs
(PRWEB) September 27, 2012
Healthcare consulting firm, DCBA, Inc. develops a new division specifically for children's hospitals' clinical documentation improvement needs.
With the growing need for children's hospitals to have a support system to deal with the changes in the healthcare industry, as well as measures to cut costs by increasing productivity and streamlining operations, DCBA's educational component is a natural fit. Along with these cost cutting elements, many of DCBA's clients have seen an improvement in their hospital profiles, improved quality measures and increased reimbursement.
Founded in 2003 by Dr. Robert Gold and Randall Guyton, DCBA, Inc. provides consulting services and clinical documentation improvement software to hospitals across the nation.
If you would like more information please contact COO, Randall Guyton at rguyton(at)dcbainc(dot)com or through the website http://dcbainc.com/childrens.