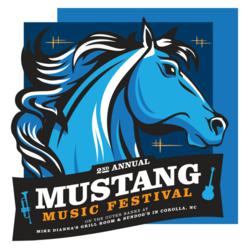 "...consider joining us while we all have a blast raising more funds to Protect and Preserve the North Carolina State Horse.
Outer Banks, NC (PRWEB) September 27, 2012
Fall is the time of year when Outer Banks locals come out to play--and when vacationers come back to take advantage of beautiful weather, lower prices on accommodations, and clean, almost empty beaches.
October on the OBX also features several festivals including the Mustang Music Festival in Corolla and the Outer Banks Seafood Festival in Nags Head.
Vacation packages are becoming increasingly popular in this North Carolina vacation spot as more travelers take mini-vacations in addition to their usual vacation weeks. Typically, these packages include a three-night stay and tickets to a special event featuring food, drink and live entertainment. Prices are reasonable, starting at $525 for three nights in a three bedroom home; larger homes are available.
The Mustang Music Festival takes place October 13 & 14 at Mike Dianna's Grill Room at Timbuck II Village in the beautiful, seaside town of Corolla. This event is a benefit for the Corolla Wild Horse Fund and is family friendly. Kids 12 and under are admitted free. The little ones will enjoy the children's area with face painting, wild mustang rides, cut-out horse painting and a tie-dye t-shirt station. The Corolla Shuttle will be providing rides to and from the festival for just $5 all weekend long with stops in most Corolla neighborhoods.
The inaugural Outer Banks Seafood Festival is set for Saturday, October 20 from 11 am to 6 pm at the 10-acre soundfront Outer Banks Event site, formerly known as Windmill Point in Nags Head. Admission is free and festival goers may purchase food and drink tickets and sample a variety of seafood dishes that the OBX is famous for: crab cakes, fish tacos, fried scallops, tuna, grilled wahoo, shrimp bisque, and much more. Entertainment will be provided by several local bands, with a different band every hour.
Village Realty is a full service real estate company with offices in Nags Head, Corolla and Columbia, NC. They manage over 600 vacation homes from South Nags Head to Corolla and are known for outstanding hospitality.
800.548.9688 Nags Head office
877.546.5362 Corolla office
877.796.5263 Columbia office