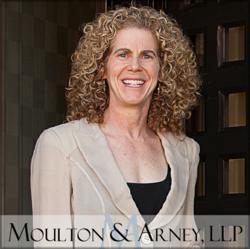 (PRWEB) September 30, 2012
Moulton & Arney, LLP has compiled a step-by-step tutorial and downloadable PDF to guide investors through FIRNA's BrokerCheck service. According to the tutorial, investors should pay special attention to the "Disclosure Events" reported on a financial advisor's or brokerage firm's BrokerCheck report. These reported events detail criminal matters, regulatory actions, civil judicial proceedings, customer complaints, arbitrations, employment terminations and certain financial events involving the broker. Below is a brief description of disclosure events Moulton & Arney, LLP recommends looking out for, as well as examples of each:
Regulatory Event

A final proceeding initiated for a violation of investment-related regulations
A revocation or suspension of a broker's authority to act as an attorney, accountant, or federal contractor
Civil Event

An injunction issued by a court in connection with investment-related activity
A finding by a court of a violation of any investment-related statute or regulation
An action brought by a state or foreign financial regulatory authority that is dismissed by a court pursuant to a settlement agreement
Bankruptcy Event

A pending bankruptcy
A compromise with one or more creditors
A Securities Investor Protection Corporation liquidation involving the broker or an organization/brokerage firm the broker controlled that occurred within the last 10 years
Customer Dispute Event

A consumer-initiated, investment-related complaint
An arbitration proceeding
A civil suit containing allegations of sale practice violations against the broker that resulted in a monetary settlement to the customer
About Moulton & Arney, LLP
Moulton & Arney is a Houston, Texas, based boutique litigation and FINRA arbitration law firm representing investors nationwide in claims to recover investment losses. The investment fraud attorneys at Moulton & Arney, LLP have extensive experience representing individual investors, in nearly all 50 states, in securities litigation and arbitration.
Attorney Cynthia R. Levin Moulton, the firm's founder, has a proven track record in investment fraud claims involving an array of complex investment products. She has been named a Texas Super Lawyer in 2004, 2005, 2007, 2009, 2010, and 2011 a Thomson Reuters Service, is rated 5 out of 5 by Martindale.com, and is rated a 10.0 by AVVO.com.