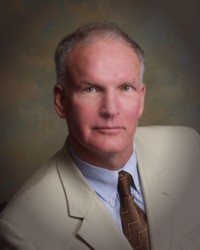 As a committed peacemaker it is my mission to bring ideas that promote peace to my radio show
Los Angeles, CA (PRWEB) September 27, 2012
Award winning author and award winning peacemaker Doug Noll interviews bestselling author Marianne Williamson on the Doug Noll Show to announce Williamson's worldwide movement and upcoming conference Sister Giant. "As a committed peacemaker it is my mission to bring ideas and projects that promote peace nationally and in international areas of conflict. Interviewing the luminary and agent for change Marianne Williamson fulfills that mission," Noll says. "Our political conversations diminish and degrade our search for understanding and truth. My show brings a new conversation that is inclusive and comes from a place of goodness," Noll adds.
The interview takes place September 27, 2012 on WS Radio at 7pm Pacific time. Marianne Williamson will explain the highly endorsed movement and upcoming conference Sister Giant. Sister Giant is a nonpartisan movement by Williamson who has organized a conference on women and politics taking place November 10-11 at the Saban Theater in Los Angeles. Sister Giant addresses issues of national importance such as child poverty, high incarceration rates, and today's political issues.
The Doug Noll Show is a weekly radio program on WS radio, takes callers and airs Thursday's at 7pm pacific time. The lines are open for questions and comments at 877-474-3302, or Internationally, 01 858-623-0126.
About Douglas Noll
Douglas Noll is the winner of the International Peace and Justice Book Award for Elusive Peace: How Modern Diplomatic Strategies Could Better Resolve World Conflicts (http://www.amazon.com/Elusive-Peace-Diplomatic-Strategies-Conflicts/dp/1616144173/ref=sr_1_1?s=books&ie=UTF8&qid=1339101596&sr=1-1). Doug is the 2012 winner of the CLAY award for co-founding the pro bono project Prison of Peace. Doug is a keynote speaker and sought after leader in the field of international, domestic and business conflicts. Doug is a sought after interview guest on TV and radio, and a keynote speaker and workshop presenter. Doug is a full time peacemaker and mediator, specializing in difficult, complex, and intractable conflicts, an adjunct professor of law and has a Master's Degree in Peacemaking and Conflict Studies. Mr. Noll is AV-rated and was a business and commercial trial lawyer for 22 years before turning to peacemaking. Doug is a founding board member of Mediators Beyond Borders, and the 2012 President of the California Dispute Resolution Council.
Noll is a Fellow of the International Academy of Mediators, a Distinguished Fellow of the American College of Civil Trial Mediators, a Diplomat of the California and National Academy of Distinguished Neutrals, a core faculty member of the American Institute of Mediation, and on the American Arbitration Association panel of mediators and arbitrators. Mr. Noll was one of the first U.S. mediators certified under the international mediator standards established by the International Mediation Institute. Doug is the author of Elusive Peace: How Modern Diplomatic Strategies Could Better Resolve World Conflicts (Prometheus, 2011), the winner of the international peace and justice book award. Doug Noll is a core faculty member of the American Institute of Mediation, a preeminent mediation Training Institute founded by Lee Jay Berman.
http://americaninstituteofmediation.com
Join Facebook at http://www.facebook.com/DouglasNoll. For interview and further information contact Inspired Media, http://www.inspiredmc.com or dianeden(at)centurytel(dot)net