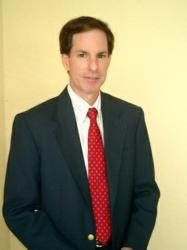 "Diet companies and entrepreneurs can find gold in untapped market niches, if they know where they are."
Tampa, FL (PRWEB) September 27, 2012
Marketdata Enterprises is a 33-year old market research firm that has tracked the U.S. weight loss market and published in-depth studies about it and all its market segments since 1989.
"Marketdata's research shows that there are several untapped but potentially large markets and demographics that are being under-served by the major diet companies. In this dog eat dog competitive market, the key to future strong growth in a weak economy will be to move beyond the mass market to non-traditional distribution channels and more custom programs," according to Research Director, John LaRosa.
The "core" weight loss market--consisting of medical & commercial programs, diet drugs, diet foods, and retail diet products is worth about $12 billion/year. Marketdata analysts think that by tapping certain niches listed below, one could add 20% of that number ($2.4 billion) to that figure.
Retail Health Clinics & Other Sites
These 1,400 health mini-clinics are popping up more often in drug store chains such as CVS and Walgreens, as well as supermarket and big box mass merchants. Their numbers are expected to nearly double to 2,700 by 2016, fueled by the implementation of the Affordable Care Act in 2014.
The clinics handle a variety of minor ailments such as strep throats, ear infections, as well as flu shots and school physicals. However, they are quickly expanding into other areas like diabetes monitoring, and yes, weight loss. The thing these clinics have in common is that profit margins are slim and demand is seasonal, peaking in the Fall with flu shots. They want to change that, and smooth out demand during other months.
The perfect fit? - selling weight loss programs. which can tip the scales for the clinics toward profitability. Walmart alone has the potential to add hundreds of clinics to its stores per year. Retail clinics are run by Nurse Practitioners and Physicians Assistants, who can easily provide detailed diet program info, get people registered, and even do counseling.
Other untapped sites include upscale shopping malls, and partnerships with OB/gyn offices. What healthcare professional serves more women than OB/gyns? Women love to shop, so why don't we see weight loss centers or at least kiosks in shopping malls?
The Hispanic & Afro-American Markets
According to the American Obesity Association, overweight and obesity disproportionately affect Hispanics and African Americans. CDC data show that 72% of Hispanics, 84% of African Americans and 68% of non-Hispanic Whites are overweight or obese.
"The rates of obesity among African Americans and Hispanic groups in the U.S. tend to be higher than obesity rates among whites," according to the Center for Weight and Eating Disorders.
According to the research, Hispanics and African Americans are not as likely to use commercial weight loss programs in which clients go to meetings. Instead, they are more likely to exercise and use unproven weight loss supplements, such as herbs or plant extracts. Why? How many weight loss companies have bilingual group leaders or counselors, or special sessions for Spanish speaking dieters? What about meal plans customized to the foods they like in their culture? Clearly, a lot more could be done.
Regardless of their perceptions of weight and beauty, Hispanics are equally as likely as non-Hispanics to be dieting. Hispanics are 60% more likely than non-Hispanic Whites to say they've tried a couple of different weight loss approaches but haven't found the one that works best for them. They're also significantly more likely than non-Hispanics to say that the biggest barriers to weight loss are that they can't figure out the best way to lose weight and they don't know how to prepare nutritious meals.
The Adolescent Market
In the 1960s and 1970s, there were more weight loss "camps" for overweight teens. Why haven't more of these popped up, as the adolescent obesity rates continue to rise? Do weight loss companies have special programs for teens? If not, why not? Why aren't there any teens used as role models in diet program advertising?
Worksite Programs
Weight Watchers reported that it's At Work business accounted for about 12% of its North American meeting attendance. Based on Weight Watchers North American revenues last year (47% of total revenues), we figure that they do $129 million for at-work programs. Jenny Craig' corporate business represents 8-10% of its total (estimated $454 million in 2011). NutriSystem does not report its corporate business figures, but if we assume 10% of revenues from corporations, they'd do about $40 million. Add this up and Marketdata estimates that at-work diet programs in the U.S. is at least a $210 million market--just for the top three diet companies. The market is obviously worth more when adding in all other medical and commercial diet companies that serve corporations.
MARKETDATA'S DIET MARKET TELE-CONSULTING
Teleconference services. Want to pick the brains and pass your ideas past the nation's leading weight loss business consultant for an hour? Mr. LaRosa is available for $199/hr. and will discuss any diet market segment or company, with accompanying PowerPoints or other slides one can use and keep. Invite the whole team, to evaluate marketing plans, competitors, to size up a diet company stock, or talk about a new start-up. The call will be confidential.
MARKETDATA DIET MARKET REPORTS – NEW PACKAGE PRICING
All Weight Loss Reports Price: $4,750 (regular $7,279 value)
For diet companies, weight loss entrepreneurs or analysts who want to keep up with EVERYTHING related to the U.S. weight loss market. The package includes these 8 studies: The U.S. Weight Loss & Diet Control Market (5/2011, with 2012 mid-year update & forecast), The Diet Food Home Delivery Market (5/2011), The Diet Websites Market (1/2011), and the last 4 Quarterly Online Dieter Research Reports (April, July, October, January), and How To Start & Run A Profitable Weight Loss Business (8/2010). Total of 1,300+ pages of market analyses. Plus: a bonus: 2 hours of teleconferences with the nation's leading weight loss market business analyst and consultant: John LaRosa.
ABOUT MARKETDATA
Marketdata Enterprises, Inc., is an independent market research firm and 23-year analyst of the U.S. weight loss industry since 1989. Marketdata publishes many weight loss market studies, and performs consulting. It also operates two leading, free diet review and news websites: BestDietForMe.com, and DietBusinessWatch.com. Mr. LaRosa is available for interviews and consulting.
Contact Information
John LaRosa
Marketdata Enterprises, Inc., Tampa, FL
Phone: 813-907-9090
Fax: 813-907-3606
http://www.marketdataenterprises.com
email: john(at)marketdataenterprises(dot)com