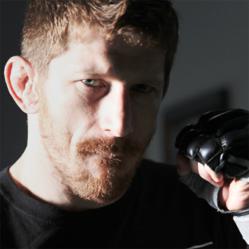 We are looking forward to showcasing the Top Secret Nutrition product line at the Mr. Olympia!
Miramar, FL (PRWEB) September 28, 2012
Top Secret Nutrition will present its expanded product line at the Mr. Olympia Show in Las Vegas this weekend. The company has reserved a booth in the show exhibit space to display its product line consisting of over 40 supplements in the Sports Nutrition, Weight Control and Health and Wellness categories.
"We attended the Olympia show last year with very positive results. We have added 23 products to our line since then. Ten of those new products belong to the Sports Nutrition segment. We can't wait to show off our new pre-workout supplement Cardio Igniter, our new fat-burner XAT-7 and our testosterone booster Natural-T! Yes, this year we are definitely looking forward to the show and expecting even better results." Stated Tom Richardson, Top Secret Nutrition's CEO.
To spice up things even more, Top Secret Nutrition is bringing Mike Brown, one of its sponsored athletes, to sign autographs at the booth. Mike Brown is a very popular UFC MMA athlete having been a featherweight champion (WEC) and currently being considered a top contender.
There is another interesting angle in the relationship between Mike Brown and Top Secret Nutrition. Mike Brown has just undergone the same procedure as Peyton Manning to correct a neck injury that was career threatening. Like Peyton, Mike has made a commitment to returning to competition at the highest level. The fans should keep the surgery in mind when Mike signs their autograph and don't pat him on the back too hard!
"I came out of the surgical procedure three days ago completely pain free and looking forward to seeing my fans at the Olympia show. I am currently working with the Top Secret Nutrition team to design a supplementation and nutrition regime that will allow me to keep up my strength and accelerate the healing process. I am impressed by how Peyton is playing and have set a similar goal for myself. I can't wait to get back into full-fledged training to use what I call 'the Cardio Igniter' advantage!" Declared Mike Brown.
"We are also excited at the prospect of expanding our relationship with GNC." Said David Zinn, Top Secret Nutrition's President. "GNC has decided to offer our entire product line to their client base through their online store http://www.gnc.com . We already have some products on the shelves of GNC's brick-and-mortar stores and are looking forward to accelerating the process to place the rest of our products there as well."
Additional information about these supplements and other Top Secret Nutrition products is available at http://www.topsecretnutrition.com. Top Secret Nutrition products can also be purchased at Bodybuilding.com, Vitamin Shoppe and Vitamin World. Europa Sports and Select Nutrition distribute Top Secret Nutrition products to many other online websites and brick-and-mortar retailers.
About Top Secret Nutrition:
Top Secret Nutrition is a developer and marketer of high-quality nutritional supplements with the purpose of "Fueling Active Life Styles 24/7." Top Secret Nutrition is one of the fastest growing private companies in the US and is considered a leader in sports nutrition, health and wellness and weight management supplementation. The company currently has over 40 products spanning across the three supplementation segments. These products are widely available in the United States and increasingly available in international markets.
Top Secret Nutrition is based in Miramar, Florida. All of its products are manufactured in the United States using Good Manufacturer Practices (GMP) certified labs. For more information or to schedule an interview, please contact Tom Richardson at (954) 496-9600 or tom (at) topsecretnutrition (dot) com.