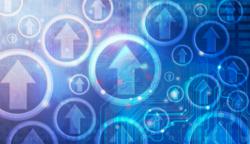 Denver, Colorado (PRWEB) September 27, 2012
Sanity Solutions, today announced they have been recognized by UBM Channel as a member of CRN's 2012 Fast Growth 50 Up-and-Coming list. An extension of the Fast Growth 100 list, the 50 Up-and-Comers list highlights the most successful revenue-driving emerging companies over the past two years. The ranking is based on two years' growth of net sales from calendar year 2009 to calendar year 2011.
"We are very proud to be included on the Fast Growth 50 list. Last year we made the CRN list for the first time and this year is just as thrilling as the first time," said Jason Cherveny, President and CEO of Sanity Solutions. "Over the past couple of years we have been fortunate enough to add top notch team members to our already solid team. As we continue to expand our value to our current customers in addition to expanding to new territories, we expect that we will be able to continue to attract the 'best and brightest' to deliver on our Mission and Value Statements."
"When economic times are tough, it only takes a few success stories to remind everyone that tremendous growth is achievable for all," said Kelley Damore, Vice President and Editorial Director for UBM Channel. "That's why we're so proud to announce this year's Fast Growth 50 Up-and-Comers list – to underscore the enormous growth potential within the IT Channel. These emerging companies are laying the foundation for a future of continued success and growth in the channel. We congratulate Sanity Solutions on their well-earned achievement and look forward to following their continued growth in the following years."
To view a sample of the listing, visit http://www.crn.com.
A sample of the 2012 Fast Growth list is available online at http://www.CRN.com. The entire 2012 database will be published only in CRN's App for iPad, CRN Technology News. This exciting new app will provide subscribers with exclusive content and full access to CRN's premier Solution Provider lists. For more information, visit http://www.CRN.com/Tablet.
About UBM Channel: (http://www.ubmchannel.com)
UBM Channel is the premier provider of IT channel-focused events, media, research, consulting, and sales and marketing services. With over 30 years of experience and engagement, UBM Channel has the unmatched channel expertise to execute integrated solutions for technology executives managing partner recruitment, enablement and go-to-market strategy in order to accelerate technology sales. UBM Channel is a UBM company. To learn more about UBM Channel, visit us at http://www.ubmchannel.com.
UBM plc (http://www.ubm.com)
UBM plc is a leading global business media company. We inform markets and bring the world's buyers and sellers together at events, online, in print and provide them with the information they need to do business successfully. We focus on serving professional commercial communities, from doctors to game developers, from journalists to jewelry traders, from farmers to pharmacists around the world. Our 6,000 staff in more than 30 countries is organized into specialist teams that serve these communities, helping them to do business and their markets to work effectively and efficiently. For more information, go to http://www.ubm.com