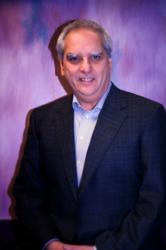 Rockville, MD (PRWEB) September 27, 2012
Steven N. Rice, D.D.S., is a periodontist who truly cares about his patients. By providing helpful information on the kind of dental care patients can do at home, he helps them reduce the need for gum disease treatment. When patients follow a course of regular, daily brushing and flossing of teeth and faithfully get a checkup with a teeth cleaning every six months, they drastically reduce their chances of needing gum disease treatment in the future.
While many people brush and floss their teeth regularly, they may not be doing it correctly. Dr. Rice provides patients with instruction on the proper way to brush and floss teeth. Sometimes people who have a good habit of brushing twice a day and flossing think that they no longer need to visit the dentist. However, this is not the case.
While preventive, at-home dental care is absolutely necessary, it must be augmented with a professional cleaning every six months to remove any plaque that has been deposited. In addition, having a dental checkup every six months means that the dentist can do regular screenings for oral cancer, locate and fill cavities, and determine whether a patient is in the early stages of gingivitis or periodontal disease. If a person receives regular checkups and professional cleanings, this does not mean that they do not have to care for their teeth properly at home; both things are necessary and work hand in glove.
People who really want to avoid gum disease treatment make the time in their busy days to properly care for their teeth and are certain to schedule checkups and cleanings every six months. Like Dr. Rice, they understand the importance of preventive dental care. To learn more about preventive care from the point of view of a periodontist, check out the information found at http://www.advancedgumsurgery.com.
Advanced Laser Gum Surgery Institute of Washington is a periodontal practice offering patients personalized dental care for Rockville, Maryland since 1981. Dr. Steven N. Rice received a Doctor of Dental Surgery degree from the University Of Maryland School Of Dentistry. He continued his education as a General Practice Resident in the United States Army, where he was awarded a Medal of Commendation. He studied periodontics at the Medical College of Georgia and was recognized as Diplomate of the American Board of Periodontology upon completion. Dr. Rice is part of one percent of dental professionals providing the most recent FDA cleared laser procedure for gum disease and periodontal treatment. To learn more about Advanced Laser Gum Surgery Institute of Washington and their dental services visit their website at http://www.advancedgumsurgery.com and call (240) 747-7355.