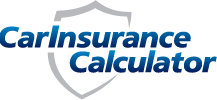 New York (PRWEB) September 27, 2012
Just yesterday, CarInsuranceCalculator.info released a new guide on DUI/DWI and why they matter to all Americans. The guide is available for free and contains practical advice and background information on the implications of driving under influence for auto insurance premiums.
"Every once in a while the topic is picked up by the media, often in relation with some special groups of our society" explains Steve, project manager at CarinsuranceCalculator.info; "but the main point is that driving under influence is a serious risk for any driver and others – no matter her background and we felt a need for a complete overview based on factual information rather than anecdotes".
CarInsuranceCalculator.info has shown before that ethnicity and social classifications are actually quite poor as a proxy when it comes to car insurance. "So we hope we can make clear once again with our guide on DUI or DWI – that the topic matters to all Americans the same way."
The guide is available at http://www.carinsurancecalculator.info/930/study-reports-latinos-more-likely-to-drink-drive-what-everyone-needs-to-know-about-duis/ in the "This week in insurance" section.
About CarInsuranceCalculator.info
CarInsuranceCalculator.info aims to be a one stop resource for consumer's informational needs on auto insurance in the United States. Launched earlier this year by assembling a team of qualified insurance writers and experts, the site soon received positive feedback from users and industry observers. A free auto insurance quote service allows to compare the rates of multiple fitting companies in one go, while the news and blog section became a popular hangout for consumers and industry workers.