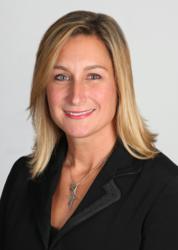 Willingboro, NJ (PRWEB) September 26, 2012
Lourdes Medical Center of Burlington County, a designated Bariatric Surgery Center of Excellence by the American Society for Metabolic and Bariatric Surgery (ASMBS) and the Surgical Review Corporation, is pleased to announce the appointment of Lisa A. Medvetz, MD, FACS, as director of the bariatric and metabolic surgery program.
As a general and bariatric surgeon with over ten years' experience, she finds great reward in helping and supporting her patients through their medical journeys and seeing them achieve greater personal and physical health.
Dr. Medvetz specializes in advanced bariatric procedures, including laparoscopic/open Roux-en-Y gastric bypass, laparoscopic adjustable gastric band, laparoscopic sleeve gastrectomy and revision surgery.
She received her medical degree from Jefferson Medical College of Thomas Jefferson University in Philadelphia and completed her surgical residency at Temple University Hospital. She also completed a fellowship in minimally-invasive surgery at Beth Israel Medical Center in New York City.
Dr. Medvetz is board certified by the American Board of Surgery and is a Fellow of the American College of Surgeons. She is also a member of the American Society for Metabolic and Bariatric Surgery.