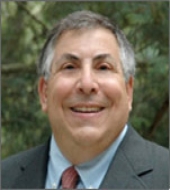 "Families have to focus on, and be conscious of, the way they communicate, how they connect, and whether they're building trust and teamwork."
San Francisco, CA (PRWEB) September 27, 2012
Many families earn money through businesses and even get rich – but it generally doesn't last. Only a third of family businesses survive being transferred from one generation to another: less than 10 percent survive a second generational transition.
By contrast, a new report by Saybrook University faculty member Dennis Jaffe indicates that the most successful multi-generational families in the world also follow best practices on wealth management, the maintenance of personal relationships, and the development of a next-generation of leaders.
The study, authored with Jane Flanagan of the Family Office Exchange, was sponsored by the Family Office Exchange and the Family Business Network.
The study looked at some of the wealthiest families in the world – 87 percent of families survived had over $50 million and 23 percent had over $1 billion – and included families from North and South America, Europe, and Asia. But the findings are useful to any family that wants to retain wealth, said Dr. Jaffe.
"It's not just about financial safety," Dr. Jaffe said. "Families have to focus on, and be conscious of, the way they communicate, how they connect, and whether they're building trust and teamwork."
In all, Jaffe's report found three ways to accomplish this:
First, "Nurture the Family." This includes shared philanthropic activities, ensuring regular and extended family gatherings, and creating a climate of openness and trust while also respecting the family's legacy.
Second, "Steward the family enterprises." If a family still owns a business together, make sure it has a strategic plan for growth; an active, diverse, and empowered board; and transparent decision making.
Third, "Cultivate human capital for the next generation." The next generation needs a to be educated about finances and understand the values that the family shares. Expectations about employment and goals should be clear.
Jaffe, who teaches in Saybrook University's Organizational Systems program – focusing on the human element to change management and systems theory – is one of the world's leading experts in family wealth.
The author of 3 books on families and wealth, including "Stewardship of Your Family Enterprise," Dr. Jaffe served as the Deputy Director of Research for the MacArthur Foundation Network on Healthy Companies. He's also served as the Adelaide Thinker in Residence for the government of Australia, and helped that country develop a climate of support for small and family businesses.
Located in San Francisco, California and Seattle, Washington, Saybrook University is the world's premier institution for humanistic scholarship and research. Saybrook offers advanced degrees in psychology, mind-body medicine, organizational systems, leadership, and human science. For 40 years, Saybrook has empowered students to find their life's work and achieve their full potential. Saybrook's programs are deeply rooted in the humanistic tradition and a commitment to help students develop as whole people – mind, body, and spirit. Saybrook University is accredited by the Western Association of Schools and Colleges (WASC). It is also authorized by the Washington Higher Education Coordinating Board and meets the requirements and minimum educational standards established for degree-granting institutions under the Degree Authorization Act.
For more information, visit http://www.saybrook.edu