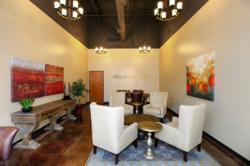 We've branded ourselves as a professional organization that has streamlined the home buying process.
Austin, TX (PRWEB) September 28, 2012
Reilly Realtors, a rapidly expanding residential real estate brokerage based in Austin, TX is branching out in a big way. Since opening their doors in 2006, the company has closed hundreds of millions of dollars of sales with a staff of no more than twenty. But the relatively small size of this company is about to change. On September 28, 2012 Michael Reilly, the broker-owner of the company, announced that Reilly Realtors is now hiring top performing real estate agents.
For those that have been paying attention to the progress of the locally owned business, this should come as no surprise. After all, the company recently opened a new office in the Hill Country Galleria and hired a full time internet marketing team in Summer 2012 alone. Seeing as the Austin real estate market is amongst the best in the nation, finding agents who are ready to work hard for a reputable company should be a fairly easy task. So what advantages will Reilly Realtors offer to attract agents to work for them?
"With an outstanding website, a fully staffed marketing team and powerful technology, we're able to offer Realtors the benefit of in house lead generation and marketing support, which frees agents up to do what they do best... serve clients and sell Austin homes," says Reilly.
Michael and Shae Reilly spent years crafting their website to be attractive and easy to use for potential home buyers. As a result, the website now generates hundreds of leads every week, which are then distributed amongst their agents accordingly. The company also takes care of the marketing sector of real estate. Cali Bock, Reilly Realtors' Marketing Coordinator, assists each agent by overseeing their email news blasts and helping agents with their individual sphere of influence.
Reilly Realtors boasts many other benefits to offer agents that aspire to close more than $1,000,000 each year. The company provides its agents with gorgeous presentation materials and a reputable brand that local clients trust. Reilly also offers his agents some of the most generous commission splits in the industry, with agents receiving commissions of 90% from personal leads and 60% from those that are company generated. Agents with at least 1 year of experience or $2,000,000 in career sales volume in the Austin real estate market would be wise to consider working for a company with such an outstanding track record.
"We have branded ourselves as a professional organization that has streamlined the home buying process," Reilly comments. "Thanks to our powerful technology, upscale image and competitive commission splits, we hope to find experienced Realtors who will work hard for their clients and the company."
For an agency on track to close $60,000,000 this year, hiring top-performing agents is simply one process of many that Reilly Realtors will take in order to continue providing Austin home buyers with a quality real estate service. To find out more about careers at Reilly Realtors, be sure to watch their YouTube video http://www.youtube.com/watch?v=k-GD135E2c4, which provides even more information about the great opportunities the company has to offer.
About Reilly Realtors, LLC
Reilly Realtors, LLC was formed in 2006 by Michael and Shae Reilly, and focuses primarily on residential home sales in Austin and the surrounding areas. The brokerage is made up of 15 top producing agents with an average of 5 years experience and is on track to close $60,000,000 in residential sales for 2012. Reilly REALTORS operates an extremely popular website, which allows the public to search virtually all Austin homes for sale with an easy to use map-based interface using data from the Austin MLS.
For more information about Reilly Realtors, call 512-600-1800 or visit them online at http://www.reillyrealtors.com.
Michael Reilly, Owner
Reilly Realtors
512-600-1800