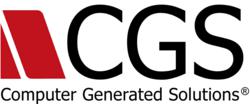 The major deciding factors were the flexibility of the solution, the solid development platform, and CGS's global software development capabilities
New York, NY (PRWEB) September 27, 2012
Computer Generated Solutions (CGS), a leading global provider of technology solutions, announced today that Performance Contracting Group (PCG) has chosen Microsoft Dynamics AX to replace their current homegrown system and enable a single, fully supported ERP solution.
As one of the leading specialty contractors in the country, PCG had outgrown their current system which had become difficult and costly to maintain. They selected Microsoft Dynamics AX due to its flexibility, architecture, and the fact that it could be easily integrated into the entire Microsoft framework.
With the implementation, PCG will be able to utilize a fully supported ERP solution that will afford them the ability to quickly adapt to the ever-changing business landscape, leading to increased productivity and profitability.
"We are pleased that PCG selected Microsoft Dynamics AX as their Enterprise Resource Planning solution over the wide collection of systems on the market today," said Paul Magel, President of the Applications Solutions Group for CGS. "Their choice says a lot about the quality of the solution as well as the reliable, award-winning support that CGS consistently provides. The major deciding factors were the flexibility of the solution, the solid development platform, and CGS's global software development capabilities."
In addition to the specific features of Microsoft Dynamics AX, CGS's around-the-clock support and ability to upgrade the system via future releases were critical factors in PCG's decision.
As a leading Microsoft Gold Certified Partner since 2005 and multiple President's Club award recipient, CGS combines their wide range of industry expertise with the power of Microsoft Dynamics to offer integrated solutions that support critical business processes and collaborative information management.
About PCG
Performance Contracting Group (PCG) is one of the leading specialty contractors in the United States. Our family of companies provides a wide range of quality services and products to the industrial, commercial, and non-residential markets. PCG was formed in February 1987 when it was purchased from Owens Corning Fiberglass by several existing employees in the 40-year-old division. Since then, PCG's reputation for "providing value that exceeds customers' expectations" has warranted our significant growth. PCG is employee-owned and now has 50+ offices throughout the United States. PCG is the parent company of Performance Contracting, Inc (PCI).
About CGS
For more than twenty-eight years, CGS has enabled global enterprises, regional companies and government agencies to drive breakthrough performance through technology. Headquartered in New York City, CGS employs over 4,500 professionals in 20 offices in North America, Latin America, Europe and Asia. With global delivery capabilities, expertise across leading platforms and deep experience in multiple industries, CGS has become the IT partner of choice for thousands of organizations worldwide. CGS delivers a wide array of proprietary and third-party business applications, technology, business services and business process outsourcing solutions, including customer care, technical support and corporate learning & training. For more information please visit http://www.cgsinc.com. You can also "Like" us on Facebook at https://www.facebook.com/ComputerGeneratedSolutionsInc and follow us on Twitter @cgsinc.
About Microsoft Dynamics AX
Microsoft Dynamics AX is a comprehensive ERP solution delivering performance and scalability ideal for midsize to large global organizations, including divisions of multi-nationals operating in several countries. Dynamics AX delivers languages and localizations for most countries around the world, providing in-depth functionality at its core, including Financial, Project Management, Trade & Logistics, CRM, Service Management, and Human Resource Management. The next generation of ERP, Microsoft Dynamics AX 2012, enables new levels of usability and business process productivity, resulting in accelerated business performance.
Contact:
Cecilia Panozzo
CGS, VP Global Marketing
marketing(at)cgsinc.com