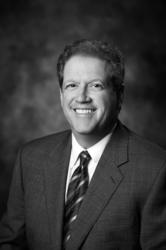 I'm very excited to have this opportunity to write about a topic I love for such a highly respected publication like Examiner.com
Denver, CO (PRWEB) September 27, 2012
Denver native Brad Friedman has become the Denver Social Media Examiner for Examiner.com. In this position he will be writing about all things social along with technology and gadget news. Friedman is president of The Friedman Group, LLC a company that works with Attorneys, CPAs, Financial Services Providers, Doctors, Dentists and other professionals and small businesses to enhance their online presence and take advantage of the power of social media.
Friedman has been a licensed attorney and trusted adviser since 1986. When he wasn't practicing law he was volunteering in the community, and eventually turned his love of doing good into a full-time gig by running a large charitable foundation for nearly eight years. All of which gave him a great diverse background – he knows the law, how to operate a business, and how to strategically market within the professional industries.
Today, he has parlayed his love of technology, his business and legal savvy into The Friedman Group, LLC where he and his team assist professionals in creating and maximizing their online presence. Friedman leverages his background and skill-set in working with individuals and businesses that have challenges using social media because of regulations (SEC, FINRA, HIPPA, etc.) and/or ethical restrictions.
"I'm very excited to have this opportunity to write about a topic I love for such a highly respected publication like Examiner.com," said Friedman. "I'm hoping all the people who have subscribed to my blog and to my work as the Denver Community Issues Examiner, will take a look at my new page and subscribe to that too."
Friedman's most recent article is about Twitter's latest re-design. Recent articles also include topics like how Foursquare made National Cheeseburger Day into a charity event, how Twitter users responded to Vice President Joe Biden when he spoke at the Democratic National Convention, The SEC and Registered Advisors and a recent Facebook scam.
About The Friedman Group, LLC
The Friedman Group, LLC works to enhance the online image of Attorneys, CPAs, Financial Services Providers, Doctors, Dentists, Business Owners and other Professionals. We offer Social Media Marketing specifically tailored to the needs of these professionals and businesses. We assist by first developing a strategy to engage clients, prospects and referral sources through the power of social media to grow your business. For more information, please visit our website at http://friedmansocialmedia.com or call us at 720-248-8185. You can also join us socially on Twitter @bradfriedman, on Facebook at http://facebook.com/TheFriedmanGroup, or on LinkedIn http://linkedin.com/in/bfriedman.