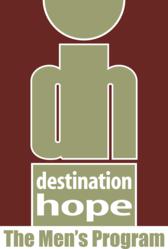 Any opportunity we have to increase public awareness and educate people on substance abuse and the disease of addiction, we are more than happy to do so.
Fort Lauderdale, FL (PRWEB) September 27, 2012
Destination Hope, a nationally recognized dual diagnosis substance abuse treatment center in Florida, has partnered with the Emmy® Award-winning "Intervention" program for the second time to save an addict's life. The episode, featuring Destination Hope, will air in October 2012.
The episode features a young man suffering from opiate and methamphetamine addiction, with a family history of addiction. Recognizing his life was in danger, the young man was not only willing to enter rehab, but also had the support of his family and a long term plan for sobriety. Entering into Destination Hope's program, the young man successfully completed 90 days of drug rehab, which included both PHP and IOP treatment. He and his family underwent family therapy in an effort to address underlying factors that influenced his addiction.
"His story is not uncommon. Many young men, especially those with a family history of addiction, are high risk for substance abuse and other behavioral health problems," said Ben Brafman, CEO of Destination Hope. "They fall into negative behavior patterns, and before they realize it, they are making choices they couldn't have imagined and cannot stop."
Destination Hope has served thousands of clients in its gender specific addiction and mental health treatment programs. With a focus on family therapy and an intimate care environment, Destination Hope provides treatment for co-occurring disorders and issues beyond the substance abuse. This is the second time Destination Hope has helped save a life through A& E's "Intervention" program. In 2007, Destination Hope served as the substance abuse treatment center for another male suffering from addiction.
"We are in the business of saving lives, one individual at a time. Any opportunity we have to increase public awareness and educate people on substance abuse and the disease of addiction, we are more than happy to do so," said Mr. Brafman on why the center chose to partner with the show. "We are honored to continue our relationship with 'Intervention'. There are so many people out there who need help overcoming this disease that we are happy to have donated the treatment in an effort to give back and hopefully save other lives."
"Intervention" is an Emmy® Award-winning real life show on A& E. Each episode, it profiles individuals whose substance abuse has brought them to a point of personal crisis or alienated them from their friends and loved ones. The episodes feature a surprise intervention staged by family and loved ones, with the hope of getting the individual into rehab and saving a life. The series has conducted 236 interventions since the premiere in March 2005; 177 individuals are currently sober.
###
About Destination Hope
Destination Hope is a full service addiction, drug, alcohol and dual diagnosis treatment facility in Florida for men suffering from substance abuse and mental health issues. Treatment programs include: drug rehab, alcohol rehab, outpatient rehab, dual diagnosis therapy, family therapy programs, aftercare and alumni programs. Destination Hope and its sister program, Destination Hope: The Women's Program provides gender specific therapy in an intimate therapy environment.