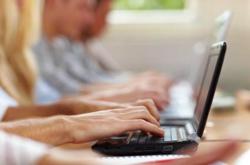 In our research we were extremely surprised at how many businesses don't know how to properly protect one of their most important assets, their data
Boston, MA (PRWEB) September 28, 2012
NextVault, Inc., a leading cloud online backup company, launched their new website which contains a new Email Learning Series about good data backup practices for businesses.
"In our research we were extremely surprised at how many businesses don't know how to properly protect one of their most important assets, their data," said Kevin B. Harris, President and CEO of NextVault. "We felt compelled to provide a free educational series to help businesses owners, IT and Network Administrators and all other roles who are responsible for backing up their business data so that they could have the knowledge they needed to ensure they were getting the very best protection."
A recent study showed that small businesses are the least protected and worst prepared for recovery when data loss occurs. This is extremely alarming considering small businesses make up the mass of the economy. Data loss could be fatal to any business. Many small businesses don't have the expertise on staff to help create an appropriate data backup strategy. This leaves them unprotected as they often focus on simply growing the business, not protecting it too.
"We strongly encourage business owners everywhere take advantage of our free education learning series to ensure that when their next data loss occurs, they will be able to recover and resume business within minutes," Harris added. "NextVault is well positioned to provide data backup solutions to any size business with any size budget, but they need to have a good understanding of their data backup needs to ensure they are properly protected."
NextVault was formed in early 2010 by online data backup pioneers Kevin Harris and Bud Stoddard with the goal of delivering Value Based Data Protection to its customers.
About NextVault
NextVault is a leading provider of data backup, recovery, file and email archiving solutions. As an innovative service provider we offer comprehensive and affordable solutions to small, medium, and large sized businesses. Through our network of partners, resellers and data centers, NextVault promises secure online backup and fast access to data in the event of loss or disaster, tailored to the needs of any business in today's uncertain world.