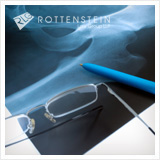 (PRWEB) September 27, 2012
Smith & Nephew this week issued an Urgent Field Safety Notice announcing its revision of the instructions for use of its BIRMINGHAM HIP Modular Head. The revised instructions, among other things, restrict use of the head to "cases where a BIRMINGHAM HIP Resurfacing femoral component is being revised, the patient shows no signs of metal sensitivity, and it is being implanted in conjunction with an uncemented SYNERGY stem," according to Smith & Nephew's web site.
Smith & Nephew's revisions were inspired by the company's "careful review of available data and the decreased utilization of [the BIRMINGHAM HIP Modular Head] by customers in all markets where it has been sold," according to Smith & Nephew's web site. While the hip-implant component "performed within the statistically acceptable range" from 2003 to 2009, "recent registry data" indicates "an increasing revision rate trend" from 2010 onwards, Smith & Nephew's web site further states.
As the representative of claimants allegedly injured by metal-on-metal hip implants and hip-implant components, the Rottenstein Law Group supports medical device manufacturers' efforts to restrict the use of metal-on-metal hip-implant systems, especially when those restrictions are supported by patient data showing higher-than-acceptable failure rates.
More information about hip implant lawsuits is available at the Rottenstein Law Group's main web site, located at http://www.rotlaw.com/hip-replacement-lawsuits/. That page contains vital information about the dangers of hip replacement systems, along with easy-to-use social media features that allow for easy sharing on sites like Facebook and Twitter. (Attorney advertising. Prior results do not guarantee a similar outcome.)
About the Rottenstein Law Group
The Rottenstein Law Group is a New York-based law firm that represents clients in mass tort actions. The firm was founded by Rochelle Rottenstein, a lawyer with over two decades of experience in compassionate representation of clients in consumer product injury, mass tort, and class action lawsuits. For more information, please visit the firm's web site, or call (888) 9-ROT-LAW.
Contact:
The Rottenstein Law Group, LLP
Rochelle Rottenstein, Esq.
321 W. 44th Street
Suite 511
New York NY 10036
(212) 933-9500 (office phone)
(212) 933-9980 (facsimile)
rochelle (at) rotlaw (dot) com
http://www.rotlaw.com