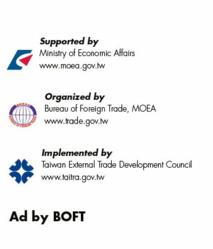 New York, NY (PRWEB) September 28, 2012
As the Baltimore Orioles move up in the American League standings, baseball fans can move up, too – in their stadium seats, that is. Lucky attendees of the team's last home game on Sept. 30 at Camden Yard can either win a seat upgrade or one of three HTC One X smartphones. The in-game promotion honors the Orioles' Season of Excellence – a campaign made possible by Taiwan Excellence, an initiative promoting Taiwan's product ingenuity and technological innovation.
For over three decades, products designed and manufactured in Taiwan – from bicycles to cell phones – have made their way onto U.S. homes. Many of these products have won the Taiwan Excellence Award – an international symbol of reliability, innovation and superior value. Taiwan, a close trade partner with the U.S., wants to spotlight the high quality of Taiwan Excellence products through a series of events – and what better way than to support its proud Taiwanese pitcher, Wei-Yin Chen, and a sports team that embraces great performance.
This Wednesday, Taiwan Excellence is launching a U.S.-based sweepstakes in which individuals can win prizes ranging from an all-expenses-paid trip for two to Taiwan or an HTC One X smartphone. On October 1, Taiwan Excellence will launch a Facebook page, featuring a Season of Excellence Fan gallery. The page at http://www.Facebook.com/TaiwanExcellenceGlobal will include a fan gallery containing photos of fans taken at Sunday's game by brand ambassadors from Taiwan Excellence.
The new Facebook page will offer individuals nationwide a chance to win superior prizes through the Most Excellent Fan Sweepstakes. A grand prize winner can experience the spirit of excellence first hand with a six-day trip for two to Taiwan, complete with round trip airfares, four-star hotel accommodations, guided tours, and $1,500 travel stipend. Ten lucky winners will win an innovative HTC One X smartphone. Fans are encouraged to enter daily until the sweepstakes ends on October 15.
For Sunday's game, WBAL, the Orioles' official radio station, will run on-air segments promoting the Season of Excellence sweepstakes. On WBAL.com/ Excellence, Oriole fans can vote for their favorite "Excellent Play of the Year," and Taiwan Excellence will give another lucky winner a chance of a lifetime to experience the spirit of excellence first hand with a trip for two to Taiwan, the home country of Wei-Yin Chen.

Notes to editors
The Taiwan Excellence event has been organized by the Bureau of Foreign Trade, MOEA, which seeks to strengthen bilateral trade and promote trade liberalization. The event will be implemented by the Taiwan External Trade Development Council, who helps global buyers to find Taiwanese suppliers and products. For more information, visit: http://www.taiwantrade.com.tw/
Taiwan Excellence Award
This is the highest accolade presented to Taiwanese products that have achieved world-class quality. Taiwan Excellence products epitomize Taiwan's ability in the design and manufacturing of cutting-edge products.