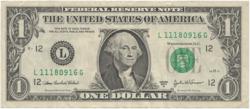 Las Vegas, NV (PRWEB) September 28, 2012
There has been a lot of recent news about the emergence of dollar stores, particularly after a piece by the New York Times, and while large discount retailers have been reporting lukewarm earnings by their own estimates, dollar stores are becoming even more popular. Dollar General has announced plans for 600 new stores, Family Dollar 300, and Dollar Store Services has estimated they have built over a thousand over the last few years and expect the pace continue to increase. America's Research Group estimates that dollar stores are taking between 20% and 25% annual sales away from other retailers.
The growth is believed to be driven by consumers desire to find more cost-effective ways of spending their money. 42% of dollar store shoppers make less than $30,000 per year. The same study also found that the number of middle class dollar store shoppers has been rising dramatically. Those making $70,000 per year or more account for 22% of dollar store shoppers.
Dollar stores have recently made the shift to offering perishables and other essential items, offering shoppers an alternative to grocery stores and corner stores, which typically charge more for similar items. In an effort to counter the growing popularity of the dollar store, some large discount stores have began adding "dollar sections" which try to simulate the deals offered at dollar stores.
A recent article published by MSN.Money listed some of the areas where shoppers can expect to save money if they shop at a dollar store instead of larger discount stores. These include seasonal items, baby items, kitchenware, and books.
Discount Retail Store Services is a business development company helping entrepreneurs start a business by covering all of the core tasks including site location, lease negotiation, financing, build-out, business training, new store oversight, and ongoing wholesale support and marketing support. Opening nearly 3000 independently owned stores to-date, they specialize in six business models including dollar stores, clothing stores, teen stores, party stores, mail box stores, and fitness centers. Find out about upcoming news on Facebook.