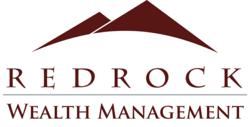 Clients need a consistent process of defining and prioritizing their financial objectives to help them reach their retirement goals.
Las Vegas, NV (PRWEB) September 27, 2012
REDROCK WEALTH MANAGEMENT recently added the Retirement Architect program to their lineup of investment management and financial planning services. The retirement planning process centers around a clients financial goals and objectives by identifying each one, putting it in dollar terms, prioritizing it and assessing how current and future assets and income can be deployed to reach expected expenses and liabilities.
Greg Phelps, the firm's founder and wealth manager, cited the need to provide a greater degree of structure in the services provided to his clients. He went on to state most new clients have no idea what to expect when they first meet with a financial advisor, they find every advisor is different - some sell products some do planning - but there's a high level of inconsistency.
The Retirement Architect program consists of approximately 5 hours of initial consultations and meetings before any accounts are transferred or money is invested. The firm insists their clients feel completely confident that their plan will work for them and accomplish their goals before making an investment decisions.
Investors can learn more about about retirement planning with REDROCK WEALTH MANAGEMENT through their website or by contacting them directly at (855) ProReview (855-776-7384).