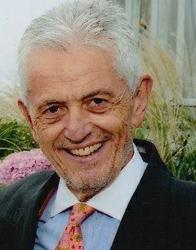 "Ron Guerriero's proven track record brings great value CrowdEngineering that will help to expand our customer base and market reach." Gianluca Dettori, Chairman of dPixel, investor in CrowdEngineering and board member
Boston, MA (USA) & Pisa, Italy (PRWEB) September 27, 2012
CrowdEngineering, Inc. (http://www.crowdengineering.com), a leading provider of solutions for enterprise crowdsourcing and Social CRM, today announced the appointment of Mr. Ron Guerriero as Chief Executive Officer. Gioacchino La Vecchia, CrowdEngineering co-founder and former CEO will continue his service as Chief Architect and as an active member of the Board of Directors.
A member of the CrowdEngineering Board of Directors since February 2012 and consultant since June, Mr. Guerriero becomes CEO to run day-to-day operations, and to lead the company's move to increase its presence and effectiveness in selling and servicing the world's largest market for enterprise crowdsourcing and Social CRM: North America.
Ron Guerriero brings nearly 40 years experience as founder, executive, and advisor to early stage companies, larger companies (private and public), and non-profit organizations to his position as CEO and director of CrowdEngineering. In his career, Mr. Guerriero has served a wide range of innovators: from software startups to Fortune 500 companies, as well as healthcare, public policy, and higher education organizations around the globe. From Massachusetts, USA to Italy, and from China to Saudi Arabia -- Guerriero is known as a creative strategist, a team builder, and as a proven practitioner of sales, marketing, and business development tactics that grow successful companies.
Mr. Gianluca Dettori, Chairman of dPixel and early investor in CrowdEngineering said, "Ron's extensive experience and track record brings great value and new energy to CrowdEngineering that will help to expand our customer base and market reach."
About CrowdEngineering
CrowdEngineering helps companies connect with the crowd and leverage its force to socialize their business.
Through our product line of cloud-powered software applications built around our CrowdForce™ platform, CrowdEngineering delivers crowdsourcing solutions for Social CRM, customer service, sales and marketing engagement, collaborative innovation, knowledge sharing, social media and online community management.
A worldwide roster of clients and partners in the telecommunications, retail, financial, and public sector are increasingly deploying CrowdEngineering's patented "smart crowdsourcing" system to connect employees, partners and customers together for improved experiences, loyalty, intelligence and business results. Recognized as a "vendor to watch" by top industry analysts, CrowdEngineering is a venture backed, private company with operations in the U.S. and Europe.
CrowdEngineering: Socialize It All™ Visit http://www.crowdengineering.com
Media Contact:
Patrick Rafter for CrowdEngineering
pr(at)crowdengineering(dot)com
617-901-2697 (USA)