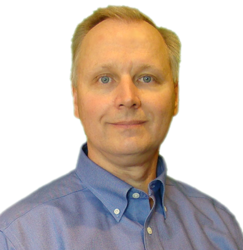 If you want the assurance you are cooking with healthy cookware for you and your children, you have alternatives. You don't have to be afraid high heat or scratches in the cooking surface are leaching harmful chemicals in your food.
Roanoke, VA. (PRWEB) September 27, 2012
Those looking out for the health of themselves and their children are starting to examine their cookware. It's been known for many years that Teflon and related nonstick cookware coatings can cause what DuPont calls Polymer Fume Fever. It happens when most nonstick cookware is overheated. It's reported to cause cold like symptoms. In addition to nonstick cookware, aluminum cookware has also been under intense scrutiny. How is a healthy consumer supposed to know what is healthy cookware?
Mark Jala, founder of Your Cookware Helper, just released a new article titled "Healthy Cookware and Safe Cookware 2012 Update." Mr. Jala addresses the 2 main health concern products of nonstick cookware and anodized aluminum cookware. "In both cases, there is no additional evidence of either one being safer or more dangerous in the last year. Both are immensely popular, but health conscious consumers do need to be aware of the potential dangers," says Mr. Jala.
Mr. Jala goes into more detail saying "It is a commonly known fact that PFOA and PTFE chemicals in nonstick cookware can cause dangerous fumes when overheated. Anodized aluminum cookware today is often coated with a nonstick surface like Teflon. In addition to the Teflon, the danger with aluminum cookware is deep scratches that can penetrate past the anodized surface and allow the raw aluminum to leach into your food."
Your Cookware Helper has two previously released articles that go into more detail and lays out the evidence in a section called Cookware and Health.
In the 2012 update, Mr. Jala offers recommendations for those looking for healthy cookware. "My first choice is stainless steel cookware. An affordable and top quality stainless steel cookware set is the Cuisinart Multiclad Pro. For eco-friendly nonstick cookware that is healthy, I like the Scanpan Classic, Professional or CTX lines. Their nonstick surface is nearly as good as Teflon and it is dishwasher safe," says Mr. Jala.
As the founder of the Home Cooking Academy, Mark Jala offers this advice when buying healthy cookware: "I highly recommend both a stainless steel skillet and a nonstick skillet, preferably 12". The stainless steel skillet is great for high heat sauté or searing where you want a little bit to stick. Those sticking food particles are called fond and help make a great sauce when you deglaze the pan. The healthy nonstick pan is best for lower heat and delicate dishes like eggs or fish."
The full article can be found here at Your Cookware Helper.
Mark Jala writes for several culinary related websites and is writing his first book. He is available for speaking engagements or interviews on the topics of cooking, cookware, cutlery, family dinners, communications, and relationships.