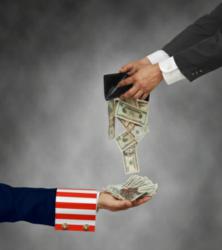 "Enacting this monetary policy initiative now is akin to placing a small bandage on a massive gunshot wound," says Cekerevac.
New York, NY (PRWEB) September 29, 2012
In a recent Investment Contrarians article, financial expert and editor Sasha Cekerevac reports that, following the Federal Reserve's recent announcement of a new economic stimulus policy, central bankers are now starting to question the move, asking whether it will be at all effective in lowering the unemployment rate.
"Obviously, the Federal Reserve is doing what the majority of voting regional bank presidents feel is best for the American economy," says Cekerevac, adding that, while he doesn't doubt its sincerity at all, he does doubt the efficacy of the monetary policy stance.
Though Cekerevac reports that he is not alone, noting that two loud voices continue to raise similar doubts: Richmond Federal Reserve President Jeffrey Lacker, who was the lone dissenting vote in an 11-to-1 approval for last week's new monetary policy initiative, and Dallas Federal Reserve President Richard Fisher, who is not a voter in this current year.
Lacker has publicly stated that he believed additional quantitative easing through such a new monetary policy stance would do little to help the unemployment situation, Cekerevac points out.
Fisher has stated, and rightfully so in Cekerevac's opinion, that he believes that these new monetary policy initiatives have much less of an impact on the economy because of other impediments, including concerns over fiscal policies.
"Enacting this monetary policy initiative now is akin to placing a small bandage on a massive gunshot wound," says Cekerevac.
While Cekerevac reasons that monetary policy has its limits, he states that Dallas Federal Reserve President Richard Fisher said it best on CNBC: "So it's up to your views and everybody else, they own the Congress, they vote for them. Get your act together Congress."
To see the full article and to get a real contrarian perspective on investing and the economy, visit Investment Contrarians at http://www.investmentcontrarians.com.
Investment Contrarians is a daily financial e-letter dedicated to helping investors make money by going against the "herd mentality."
The editors of Investment Contrarians believe the stock market and the economy have been propped up since 2009 by artificially low interest rates, never-ending government borrowing and an unprecedented expansion of our money supply. The "official" unemployment numbers do not reflect people who have given up looking for work and are thus skewed. They believe the "official" inflation numbers are also not reflective of today's reality of rising prices.
After a 25- to 30-year down cycle in interest rates, the Investment Contrarians editors expect rapid inflation caused by huge government debt and money printing will eventually start us on a new cycle of rising interest rates.
Investment Contrarians provides unbiased research. They are independent analysts who love to research and comment on the economy and investing. The e-newsletter's parent company, Lombardi Publishing Corporation, has been in business since 1986. Combined, their economists and analysts have over 100 years of investment experience.
Find out where Investment Contrarians editors see the risks and opportunities for investors in 2012 at http://www.investmentcontrarians.com.
George Leong, B. Comm., one of the lead editorial contributors at Investment Contrarians, has just released, "A Problem 23 Times Bigger Than Greece," a breakthrough video where George details the risk of an economy set to implode that is 23 times bigger than Greece's economy! To see the video, visit http://www.investmentcontrarians.com/press.