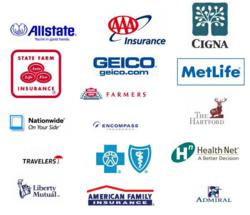 Let INSVIA.com Guide You. Plans Start At $15/mo. Fast & Easy!
(PRWEB) September 27, 2012
Drivers looking for ways to reduce their insurance rates now have access to savings from over 150 insurance carriers. INSVIA.com click here allows quickly compare rates from the top carriers in the United States and save money while saving time.
The recently launched website http://www.INSVIA.com uses a driver's zip code to get quotes from top local insurers. The site's accurate insurance quotes give motorists an easy way to compare different policy options to choose effective, affordable coverage.
"Our tool is simple, accurate and useful," said a representative of the website. "Drivers can often save hundreds of dollars every year by taking a few minutes to compare insurance costs, and INSVIA helps drivers get real information in a matter of minutes."
Unlike other online insurance resources, INSVIA.com is completely free. Many drivers do not shop for insurance or compare quotes regularly because they believe that quotes cost money, but the company's representatives note that the insurance industry changed considerably over the last decade.
Click here to save on car insurance
"Insurance agents charged substantial fees to collect insurance quotes in the late 1980s and early 1990s," said the website representative, "but drivers don't need to pay for real insurance information anymore. Our site is completely free and 100 percent secure. We take pride in offering the most comprehensive and cost-effective insurance resources available anywhere."
Motorists can also use website's cost comparison tool to see how premiums change when they add or drop specific policy options. This allows drivers to control their coverage to create lasting, protective policies.
In addition to its car insurance comparison tool, INSVIA offers features that help individuals control other regular insurance bills. Visitors can enter their zip codes for accurate homeowner's insurance quotes, health insurance quotes and life insurance quotes.
"We give people an easy way to check rates from major insurance companies, and by offering all of our cost comparison tools in one place, we help our customers save a tremendous amount of money," said the representative. "They get better insurance coverage at a lower rate simply by entering their zip codes. There's simply no better way to shop for insurance online."
INSVIA.com is a dedicated insurance resource that offers cost comparison tools for auto insurance, homeowner's insurance, life insurance and health insurance. Visitors enter their zip codes to receive free insurance quotes from local carriers.
For more information or to start comparing rates, individuals can visit http://www.insvia.com/.